How To Turn Off TikTok Profile Views So You Can Stalk Other Accounts In Secret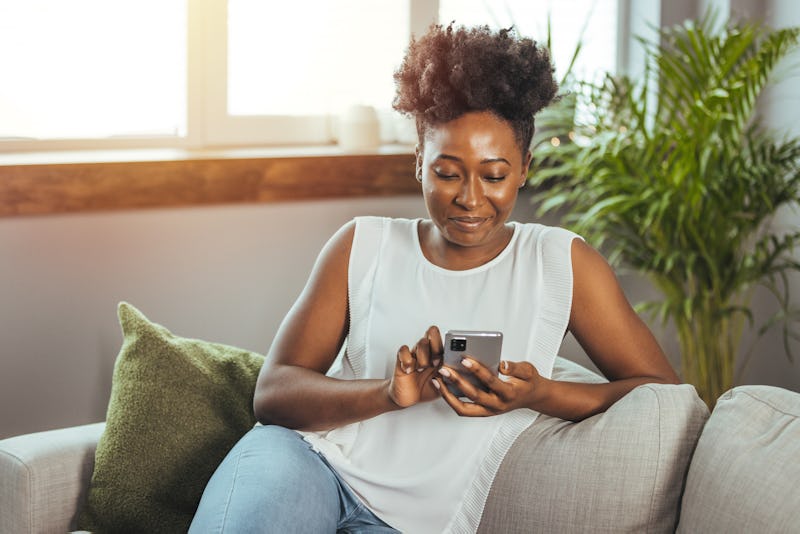 Shutterstock
Everyone likes to snoop through someone else's online profiles every once in a while. And unless you accidentally like a post from 83 weeks ago, that behavior can typically go unnoticed. No one gets notified that you've checked on their Instagram account 12 times that day or took a peek at their Twitter replies, but on TikTok, some people might know when you've given their profile a look. Profile view history is a setting on the app that shows users who has been on their profile, but thankfully, there is a way to toggle this feature on and off depending on your preferences.
For starters, there are some requirements to have access to profile view history. In order to see who has visited your page, you have to be 16 years of age or older (TikTok asks for your age when you create an account) and have less than 5,000 followers. If you meet those criteria, you'll have the option to see who has looked at your profile over the past 30 days. Another thing to note is that if you have the feature on to see who visits your page, your name will be viewable on other users' lists when you look at their profiles too. So, cyber stalk strategically if you choose to keep profile views on.
Since the feature rolled out, it is turned off by default, but you may want to toggle it on and off if you plan to look at your ex's new partner's profile for fun but still want to see who looks at your videos sometimes. No matter the reason, rest assured that you can turn TikTok profile views on or off in two ways: through your settings or your profile views page. Here's how.
How To Turn Off TikTok Profile Views In Settings
First, get to your profile by tapping the button in the bottom right corner. Then, tap the three-line button to go to your settings. Press "Settings and privacy" near the gear icon then press "Privacy." From there, scroll down until you see the "Profile views," which will be next to a pair of footprints. Tap that then toggle the "Profile view history" setting on or off.
How To Turn Off TikTok Profile Views History In Views Page
You can turn off Profile view history from your Profile views page, which you can access by the notification you get about how many people have viewed your page. You can also access it by clicking the little footprint icon on the top right of your profile (next to settings). From there, you'll be able to turn it on with the click of one button.
This feature can be turned on or off at any time, so choose wisely, and enjoy all of the sneaky TikTok rabbit holes you're bound to fall down.