March's New Moon Coincides With The Equinox This Year — Here's What That Means
A fresh start awaits you.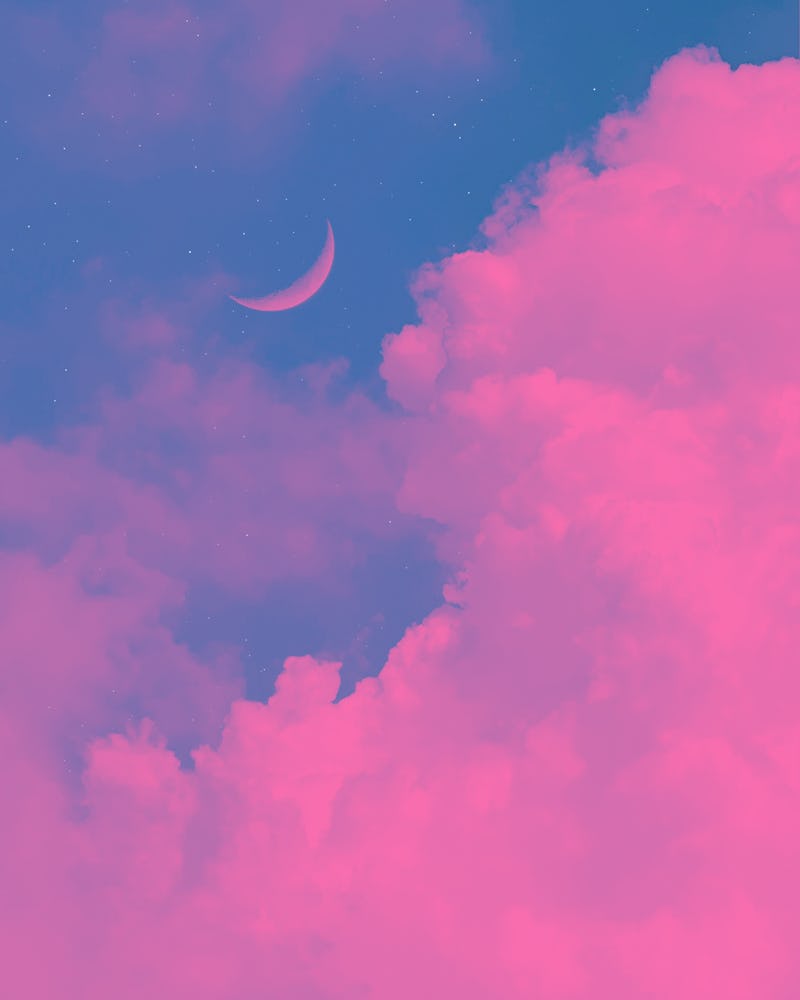 Shutterstock
The days are getting longer, the birds are chirping, and the trees are in bloom, so you know what that means: spring is finally in the air. Spring is always a time for new beginnings, but this year is extra special because the 2023 spring equinox is kicking off with a new moon on March 21 at 1:26 p.m. ET. The conjunction of the seasonal and lunar events is the perfect time to start fresh. To do that, you'll need to connect with the spiritual meaning of March's new moon to bring more abundance into your life.
New moons are all about embracing new beginnings in astrology, as they kick us off into a new lunar cycle each month. Similarly, the beginning of spring is often considered a time of rebirth, as reflected by the blooming flowers and trees. It also serves as the astrological new year, since Aries is the first sign of the zodiac. And because this year's March new moon takes place at the start of Aries season, you can expect the spring season to be even more ripe with new beginnings than usual.
Because new moons are a reset point for the lunar calendar, they're considered an ideal phase for planting new seeds in your life, launching new projects, or setting fresh intentions. That's why manifestation rituals are so effective during these cosmic periods. If you're willing to work with its power, the March new moon can help to propel you forward. Read on to learn more about the moon's spiritual meaning and how to use its energy in your favor.
What's The Spiritual Meaning Of March's New Moon?
If it wasn't clear enough, this year's March new moon is all about restarting, recalibrating, and reflecting. According to @mymetaphysicalmaven on TikTok, when the sun enters Aries on March 20, it will be the only planetary body in a fire sign at that time. "When that moon moves into Aries, it's like a shot of adrenaline that we've been waiting for," explained the astrologer in a recent video. This will inspire us to set new beginnings into action with full force, so expect to enter this lunar event feeling motivated, ambitious, and passionate. Is there a project you've been putting off? A personal goal you never prioritize? Now is the time to give these things the attention they deserve.
TL;DR: The March new moon and its astrological energy will be extremely positive, and you don't want to miss the chance to harness its power.
How To Work With The March New Moon Energy
New moons are a great time to set goals and make plans for the future, and mantras can help put these intentions into motion, especially if they are written by hand. Don't burn or destroy the paper when you're done – instead, keep it somewhere safe like in a journal so you can return to it at a later date so can come back to it once all your manifestations come true.
As for ways to reflect, ask yourself the following questions: what are you grateful for? What aspect of your life do you intend to improve? What energies are you receiving? Keep your third eye open and see what messages find their way into your new moon experience.
This article was originally published on