May's New Moon Will Barely Affect These 3 Zodiac Signs
Instead, it'll be a moment for "stern reflection."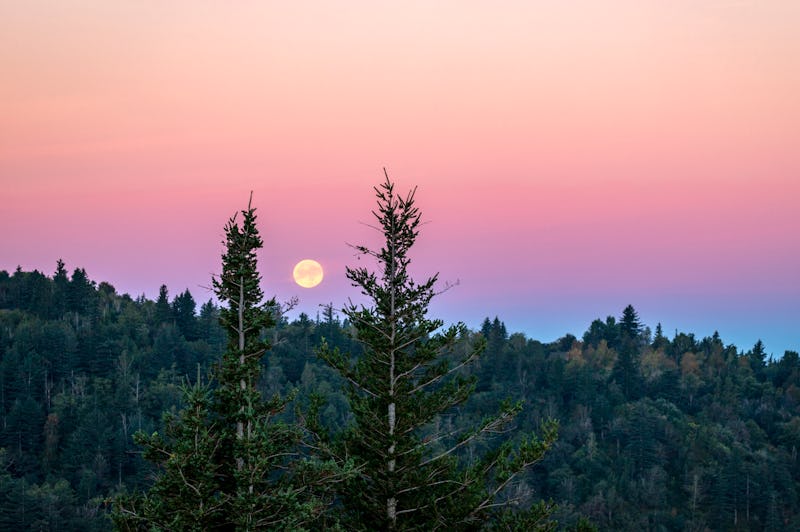 Gary Grossman / 500px/500px/Getty Images
Festival IG photo dumps, blossoming flower fields, and Taylor Swift's Eras tour in motion can only mean one thing — Taurus season is in full bloom. And with the May 2023 new moon officially cresting the sky on May 19 in Taurus, we're all encouraged to indulge in a few of our favorite things (extra guac, please). The valiant earth sign reminds us to slow our pace and plan ahead, and that goes double for the three zodiac signs least affected by the May 2023 new moon in Taurus.
As ambassadors of the soft life, Taureans advocate for their me time. They're ruled by Venus, so themes around money and romance will be extra fitting under this new moon. It's a lucky lunation for most of us, but for a few zodiac signs who will feel this new moon less intensely, this is more of a moment of pause and stern reflection, especially when it comes to your manifestations. "The moon will also be applying a square Saturn during this lunation, reminding you that it takes hard work to create your dream reality," Lauren Ash, an astrologer, tells Bustle.
If you're one of the least impacted during this lunation, it's not that your luck will slow down, it's just a steady moment to pull into yourself to get a better sense of what you want. What's working and what isn't? "It's a good time to tap into your sense of practicality and perception," adds Ash.
Keep reading to find out if you're on of the zodiac signs least affected by the May 2023 new moon in Taurus and how to take full advantage of these slow but steady vibes.
Is it really time to sign off on those contracts, Aries? You might feel an inherent urgency to go after what you want, but there's too much at stake to make any financial decision haphazardly. Per Ash, this lunation encourages you to really think and digest decisions before hitting send. "It's time to start thinking about all the places you're putting your energy and ask if it's really worth the pay-off," Ash says. "You're at the beginning of an 18-month eclipse cycle that will change your life." It wouldn't hurt to start your planning now!
Keeping your thoughts to yourself will have rewarding benefits, Gemini. Observation is key, and according to Ash, "The new moon in Taurus is asking you to proceed with caution." Getting clear on your values is a great way to preserve your energy during this lunation. When in doubt, lean into your intuition.
There's beauty in community, Libra — duh, you already know that. That said, don't hesitate to ask for help when you need it (psst, you will need it at some point). Ash reminds you that it's OK to lean on your support system. "The eclipse cycle will spend the next 18 months challenging you to be more vulnerable and open," explains Ash. "So, take this chance to accept other people's kindness without fear or judgment." This is a very vulnerable moment, so confide in the people you trust.
Source:
Lauren Ash, astrologer