11 Mid-Length Haircut Ideas To Inspire Your Next Salon Visit
Short, but not too short.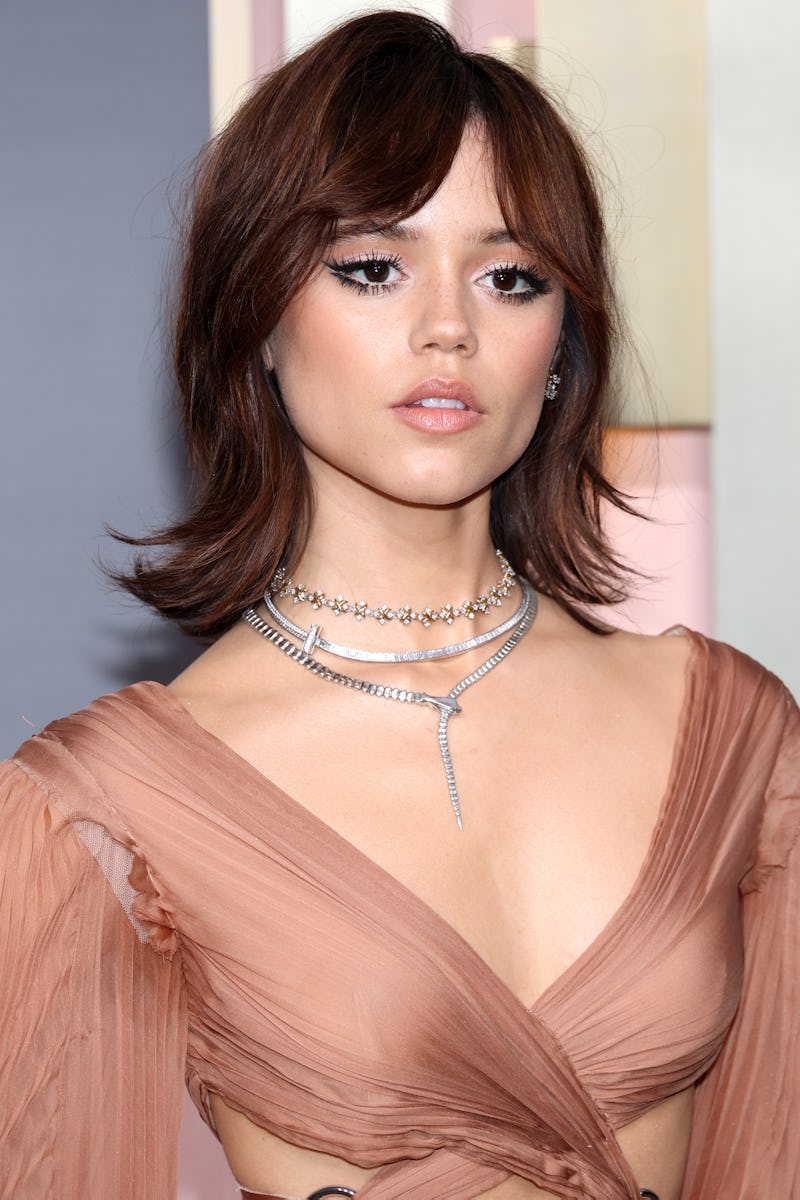 Monica Schipper/The Hollywood Reporter/Getty Images
When you feel the urge to cut your hair, you might book a salon appointment and ask for a pixie without hesitation. And if so, more power to you. But if you're looking for a hairstyle that's a little less drastic while still feeling fun and fresh, a mid-length haircut is where it's at.
A mid-length haircut means your strands fall somewhere between your collarbones and shoulders, says Fae Norris, a hairstylist at Rock Paper Salon in Los Angeles. "It's a good length to customize with a fringe, curtain bangs, or longer layers," Norris tells Bustle.
Because of the extra length, it leaves you with a lot of options. "A mid-length haircut is perfect for those looking to change up their style without going too short," says Jamie Wiley, a hairstylist and founder of Hairboss.
Think of mid-length strands as the Goldilocks of hair lengths — you get the fun of long hair and the ease of short. "It's a really versatile length that offers the best of both worlds," says Wiley. This means it's super versatile to style, too, since it's long enough to pull back into a ponytail, clip, or low bun. "I love this length because you can keep it natural and air-dried, or glam it up with curls, waves, braids, and more," adds Wiley. Keep scrolling for some mid-length haircut ideas that might just inspire your next 'do.
Sources:
Jamie Wiley, hairstylist, founder of HAIRBOSS
Fae Norris, hairstylist at Rock Paper Salon
Krysta Biancone, hairstylist, co-founder of Amari Salon & Spa
Shantise Michelle, celebrity hairstylist
Glenn Ellis, celebrity hairstylist
Raven Hurtado, hairstylist at Maxine Salon
Deaundra Metzger, celebrity hairstylist