34 Olympic Athletes You'll Love Following On TikTok
The best behind-the-scenes action is on your For You page.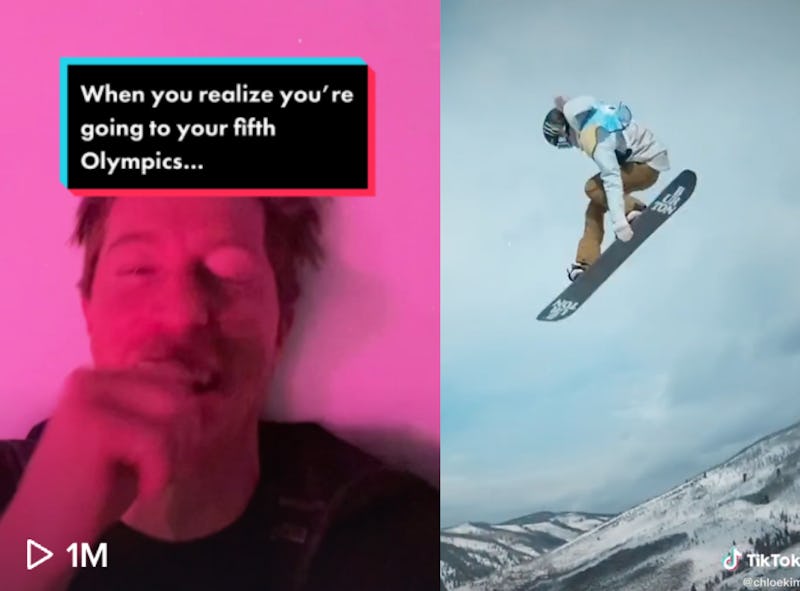 Screenshots via TikTok
The torch has been lit and the games are underway. It's finally time to tune in to the 2022 Winter Olympics in Beijing, China, which run from Feb. 4 to 20. Athletes from across the world have arrived at the Olympic Village to compete across a record 109 events — from classics like figure skating to all-new events like the monobob. (That's single-person bobsledding, not the name for Claire's haircut in that one episode of Fleabag.) However, many are keeping a close eye on the de facto event that has become a fan favorite since the 2021 Summer Olympics: Athlete TikTok content.
Tokyo 2021 Olympic TikTok gave fans unprecedented insight into the games within the games. After the public discovered those infamous "anti-sex" cardboard beds, dedicated TikTok investigating posted by Olympian Ilona Maher proved how the beds hold up under clap push-ups, CPR, crying fits, and temper tantrums. TikTok shenanigans also revealed that though the beds in the Olympic village may not be so effective at preventing horizontal fun times, they are pretty comfortable, eco-friendly, and totally recyclable.
While the thousands of athletes in the Olympic village in Beijing might have some strict schedules, it's clear that many of them have surrendered their screen time to the clock app. With athletes unveiling Team USA's custom kits, posting reviews of the Olympic Village cafeteria, and plenty of content specific to their sport, there's loads of gold medal-worthy content already out there under hashtags like #2022Olympics.
For diehard fans and casual viewers alike, here are 36 Olympic athlete TikTok accounts to discover Olympians displaying their skills, post-medal joy, and — of course — their spontaneous dance breaks in the Olympic village.
This article was originally published on