How To Navigate September's Impulsive Full Harvest Moon
Curious about trying something new in the bedroom? This is your moment.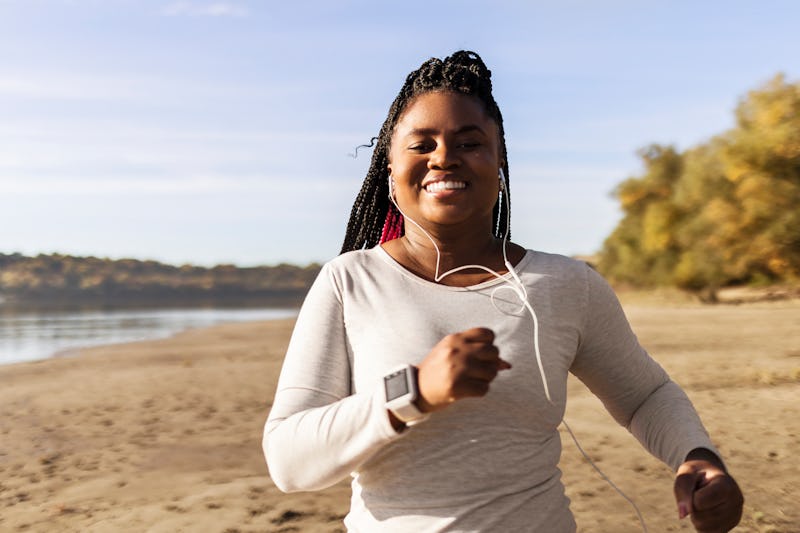 Zorica Nastasic/E+/Getty Images
Ready for a confidence boost? The full Harvest Moon arrives on Sept. 29 at 5:58 a.m. ET (2:58 a.m. PT) as it transits daring Aries. This fire sign is all about the thrill, so this lunation encourages us to take risks and blaze our own path.
Take advantage of the September full Harvest Moon's bold energy with these dos and don'ts.
DO: Make The First Move
Full moons are about taking action. Aries' brute force reminds us that there's never going to be a perfect time to pounce, so you might as well do it now. Go ahead, hit "send" on that job application and slip your number to a person who catches your eye.
DON'T: Forget To Finish
As the final stage in the lunar cycles, the full moon represents completion. However, Aries isn't exactly known for finishing what they start. Hold yourself accountable by setting strict deadlines and regularly checking in on your progress.
DO: Practice Patience
This determined fire sign encourages us to chase our goals, but watch out — don't take shortcuts to achieve instant gratification. Instead, put your head down and push forward day by day. Good things take time.
DON'T: Lose Your Temper
Aries is ruled by Mars, the planet responsible for hot-headed aggression. Because the moon emphasizes our emotions, it's important to check your anger during this lunation. Pay attention to your impulses and cool down as needed.
DO: Get Creative In The Bedroom
Venus makes a square aspect to Uranus, suggesting change and experimentation when it comes to romance. Plus, Aries is associated with our carnal desires, so sensual exploration is par for the course.
DON'T: Get Caught In The Heat Of The Moment
Venus in Leo may rev up your carnal instincts, but avoid making hasty decisions. Even though Mercury retrograde is over, its shadow period is still in effect, meaning communication could still go haywire.
DO: Take A Leap Of Faith
There's nothing an Aries loves more than taking a risk. Muster up the courage to make big swings; it's time to bet on yourself. Whatever you're uncertain about, don't back down. You got this.