September's Full Harvest Moon Could Threaten 4 Zodiac Signs' Relationships
Fire sign mayhem is rumbling.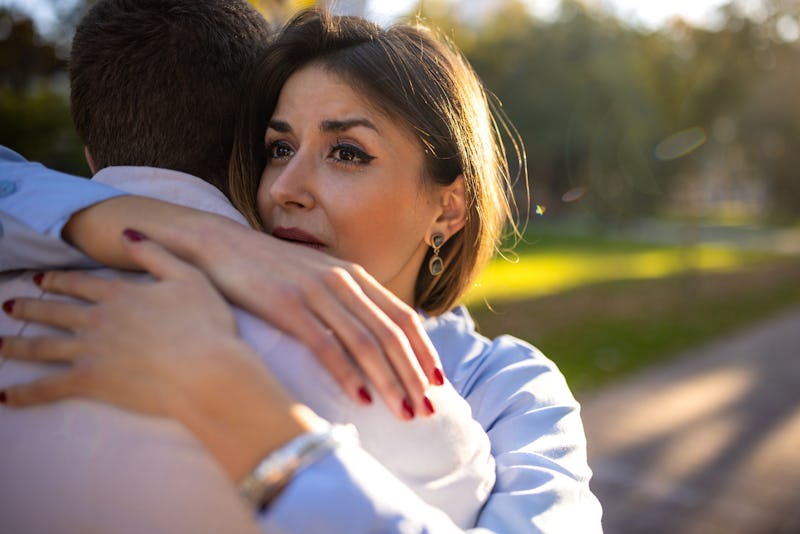 miodrag ignjatovic/E+/Getty Images
If you've been particularly tense lately, you're not alone. Luckily, a major vibe shift is coming: The full Harvest moon arrives on Sept. 29, 2023 at 5:58 a.m. ET (2:58 a.m. PT) in thrill-seeking Aries, ushering a little fire sign mayhem into our lives. The zodiac signs most affected by this lunation will feel extra focused on their relationships.
As the final phase in the lunar cycle, full moons symbolize release and are prime time for pursuing your goals. Just keep a pack of tissues nearby. "When the luminary that rules the ego (the sun) is at odds with your emotional center (moon), you can count on things getting emotional," says astrologer Lauren Ash.
Read on to learn if you're one of the zodiac signs most affected by the September full Harvest moon.
It's OK to be a little selfish right now, Aries. As the full moon illuminates your self-awareness, take time to reflect. "Everything you thought you knew about yourself and your success is being challenged during this time," Ash says. If you focus, you'll realize what you've outgrown, and figure out a path forward. "As you make this shift, you might receive pushback from people close to you," she says. Trust the process.
Have you been questioning your own reality lately, Taurus? This brutish full moon may send you spiraling as you're pushed to expand your consciousness. "Venus square Uranus will bring unexpected tension to relationships," Ash says. Because Uranus has been transiting your sign, be prepared for life-altering shifts. "An external force might pressure your love life in a way you hadn't expected," she adds.
Leo, do you need to have tough conversations? Venus is in your sign right now, heating up your relationships with both passion and tension. "Be careful with what you say, but more importantly, how you say it," Ash says. It's a balancing act: Think before you speak, but don't be afraid to be brutally honest.
Your relationships are in the hot seat right now, Libra. Be aware of how you react to others, and try to step away from your people-pleasing habits. "You're learning to let go of the self-indulgent vices and escapist tendencies limiting your success," says Ash. The more you revisit your social skills, the more refreshed you'll feel heading into fall.
Source:
Lauren Ash, astrologer and editor