3 Zodiac Signs Will Be Totally Blessed By September's New Moon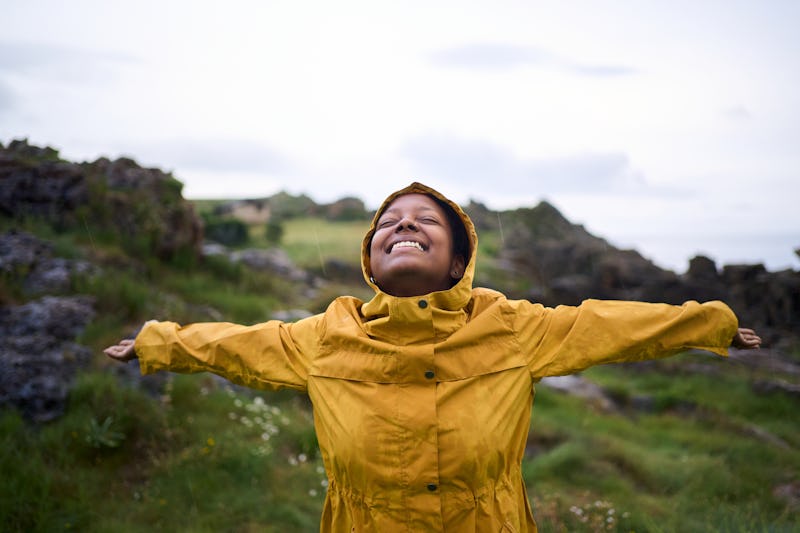 New moons have a special way of inspiring us to prep and organize, and since six planets in retrograde are currently disheveling our lives, let's take all the help we can get. The September new moon crests the skies on Sept. 14, 2023 at 9:40 p.m. ET (6:40 p.m PT) in detail-oriented Virgo, briefly lending us the earth sign's analytical edge. Logistics might feel hectic during this lunation, but for three zodiac signs least affected by September's new moon, it'll be a peaceful time to rest more than anything else. Focus less on tireless planning and more on self-maintenance.
Virgo is the mutable sign of the earth sign bunch, lending the power of adaptability to us all. This will allow you to bob and weave through all of retrograde season's curveballs — and trust me, there will be plenty. But with the support of lucky Jupiter during this lunation, the zodiac signs who will breeze by this lunation will receive an extra pump of confidence and pleasure in their lunar cocktail.
"It is a great time to take action on your goals and manifestations from a grounded and tactile place, as Virgo season wouldn't have it any other way," astrologer Imani Quinn tells Bustle.
Plus, Uranus, aka the planet of change, makes an appearance during this lunation, increasing your desire for progress. Instead of getting thrown off by surprising life changes, a select few zodiac signs will feel the power of Virgo's flexible nature, allowing them to be extra quick on their feet during these shifts.
Will you get to kick your feet up and relax amidst the retrograde madness? Keep reading to learn if you're one of the zodiac signs least bogged down by the September new moon.
Grab your bathrobe and your finest face mask, Aries, since this new moon is all about self-care for you. Go beyond your bathroom cabinet by scheduling a therapy appointment, going for a jog, prioritizing your meditation practice, and more. "When you implement these routines, [you'll be] rewarded," Quinn says. This is a good time to start building new healthy habits.
The new moon has your heart feeling full, Gemini! Altruistic Virgo is reminding you that you can lean on your inner circle when things get rough during the intense retrograde season. Having trouble articulating your ideas and feelings? Quinn suggests trying a manifestation ritual to usher in new breakthroughs.
All eyes are on you right now, Virgo! In addition to enjoying your season, celebrate all the progress you've made in the past year. "Right now is a time to reap the rewards," Quinn says. Your future looks bright, too. Set intentions for the coming months, make plans to put them into action, and watch the magic grow.
Source:
Imani Quinn, astrologer, quantum mystic, and co-author of Astrology SOS