Think High-Impact Home Upgrades Have To Cost A Lot? These Cheap Things On Amazon Will Prove You Wrong
Dom Perignon taste, Miller High Life budget.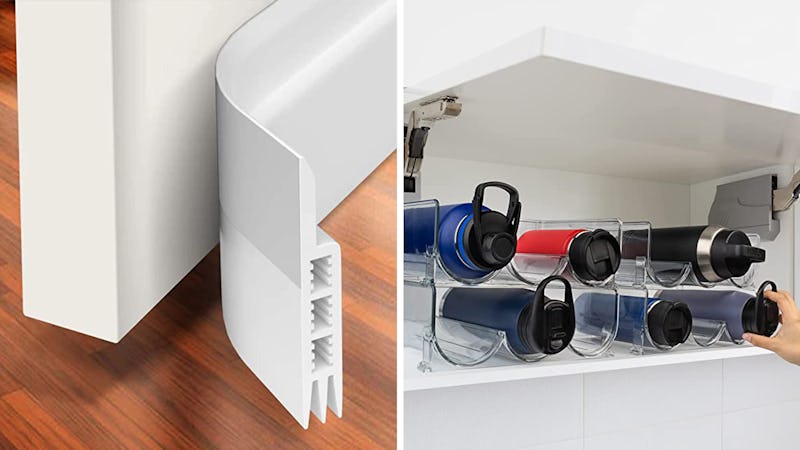 We may receive a portion of sales if you purchase a product through a link in this article.
If your home is ready for a refresh, you don't have to put it on hold until you win the Mega Millions. These high-impact home upgrades look like they cost Dom Perignon dollars — but they don't.
Good lighting can cover up a myriad of decor sins, so I always recommend checking out these under-cabinet lights that add a touch of warmth and drama to kitchen counters, bookcases, and entertainments centers. They're a quick, easy, and cheap designer hack, and installation is as easy as applying the double-sided adhesive.
There are also practical yet impressive things on this list that are so great for both everyday use as well as entertaining. One great example? This white marble cutting board that's perfect for preparing tricky foods like pastry and chocolate, but equally good for presenting a cheese and charcuterie selection when guests come over.
This list is full of goodies that are guaranteed to transform your home with plenty of money left over for a good bottle of champagne when you're done.