The 19 Best Tweets & Memes About Bisexual Awareness Week
Featuring informative infographics and lol-worthy puns.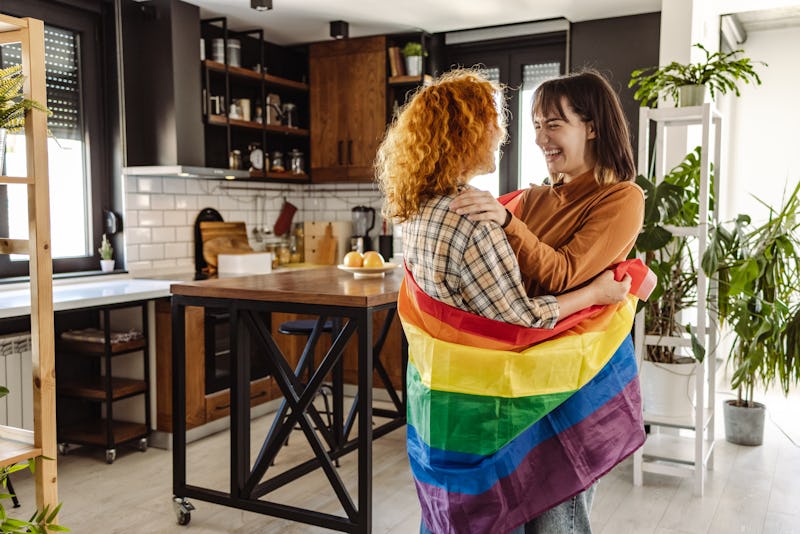 blackCAT/E+/Getty Images
While Pride Month is behind us, celebrating the different identities under the LGBTQ+ umbrella doesn't end in June. Sept. 16-23 is Bisexual Awareness Week, a globally celebrated event that culminates in Bisexual Visibility Day on Sept. 23. This week honors and brings awareness to the bisexual community, a grouping of people who have largely been victims of bi+ erasure and stigma. A study published in the William & Mary Journal of Women and the Law found that 58% of people who identify as bisexual have experienced biphobic jokes in the workplace, and 31% of those surveyed have fallen victim to sexual harassment due to their identity. Needless to say, Sept. 16-23 is a special time for bisexual people to feel seen and supported.
According to LGBTQ+ activism organization GLAAD, bisexual people make up 52% of the LGB community, so if you happen to identify with the term, you are certainly not alone. Thankfully, countless organizations and activists who participate in Bisexual Awareness Week are working to fight against bi+ erasure and the stigma — especially through social media. For bi+ education as well as hilarious takes on what it's like to be bisexual, keep scrolling for the 19 best Tweets and memes about Bi Visibility.