YouTube's New Language Dubbing Feature Is A Real Game-Changer
Prepare for a superior viewing experience.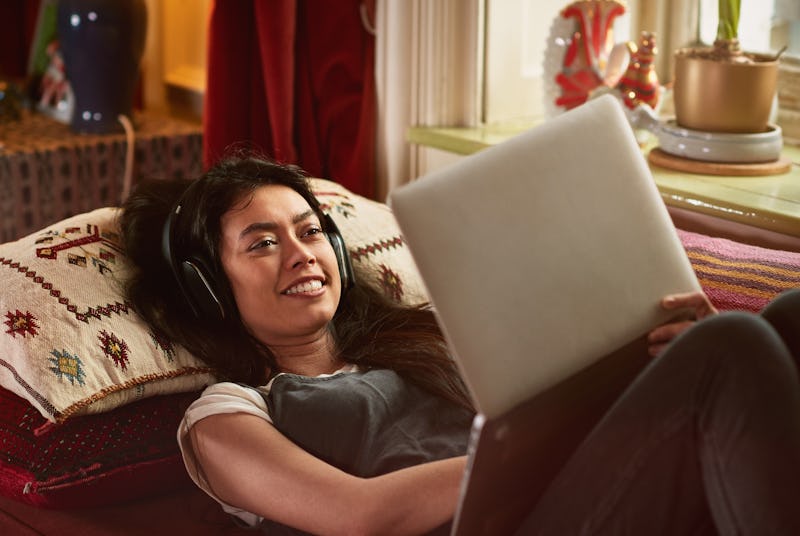 Getty Images/10'000 Hours
Part of what makes watching movies and series on Netflix so accessible is the ability to change the audio into different languages. This functionality has always been a godsend for those who want to enjoy shows in their native languages and don't want to grapple with reading subtitles. Now, a similar technology will soon be applied to YouTube. Announced on Feb. 23, this new feature will support multi-language audio tracks, allowing creators to dub their videos in multiple languages — which means their content can be enjoyed by more audiences around the world.
Creators will be able to add dubbing to their new and existing videos, so even their library of previous work can benefit. While the technology to support this function was built in-house at YouTube, creators will need to use third-party dubbing providers to create extra audio tracks before attaching them to their videos through the subtitles editor tool, per TechCrunch. It is entirely up to creators to choose which languages they want to provide in their audio dubbing. Viewers can then open the menu, where we currently access settings like subtitles and playback speed, to pick different audio tracks.
YouTube ran beta testing of the audio dubbing feature with a small group of creators, including the YouTube famous MrBeast, and found that it had been used in over 3,500 videos uploaded in over 40 languages. Over 2 million hours of dubbed content was viewed in January alone. Before dubbing was available, creators who wanted to expand their reach had to rely on creating different channels, reuploading their videos in different languages individually across several separate foreign language channels. But soon, keeping global subscribers happy will be a much easier task.
In an interview with YouTube Creator Insider, content creator MrBeast explained: "You can imagine if you take 12 channels like those and instead of doing them all separate, you combine them all into one, it supercharges the heck out of the videos." For viewers, audio dubbing opens up a much larger portion of YouTube content, as we will be able to watch and understand videos from across the globe. If you've ever wanted to know what's going viral in Japan or India, the new dubbing service has your back.
YouTube is now rolling out the audio dubbing function in phases, and eligible creators will be invited to use the new option in the creator studio, per The Hollywood Reporter. They have yet to announce when it will be more broadly available, but we're excited nevertheless.