Each Zodiac Sign As A Thanksgiving Dish
Leos' makes *so* much sense.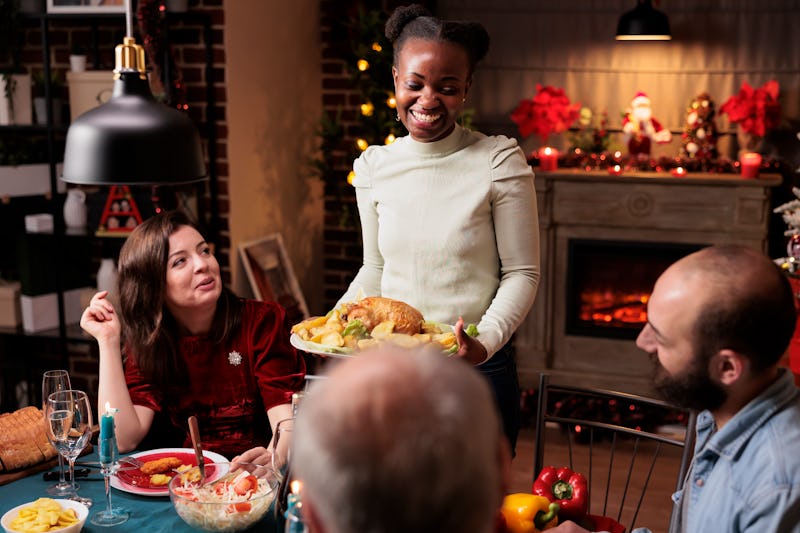 Dragos Condrea / 500px/500Px Plus/Getty Images
As the first event of the holiday season, Thanksgiving can be pretty chaotic but in the best way. After all, there's a lot of planning that goes into hosting a homemade dinner beyond picking an outfit to wear to the living room. Stocking up on all the ingredients before they sell out, tidying the house for guests, preparing a full turkey — it's not easy, and yet we look forward to the holiday every autumn.
If you're not hosting dinner, figuring out what you're going to bring can be stressful, too. Luckily, you don't have to worry about that this year. Much like how your zodiac sign can determine your favorite pasta dish, appetizer, and drink, there's a Thanksgiving dish that pairs best with each sign, too.
A good Thanksgiving spread always has a mix of classic dinner staples like mashed potatoes and divisive sides like canned cranberry sauce. But we all have that one dish that we look forward to the most — the one that we always reach for as soon as it's time to eat — almost as if we have a spiritual or astrological connection to it.
Well, it may not be as wild as it sounds, because every zodiac sign has a Thanksgiving dish that matches their personalities and preferences to a T. Of course, this isn't an exact science, so don't fret if your fave holiday delicacy doesn't match your sun sign.