February's Full Snow Moon Will Breeze Right By These 3 Zodiac Signs
While most signs will have to face their self-doubts, these three will feel total childlike joy.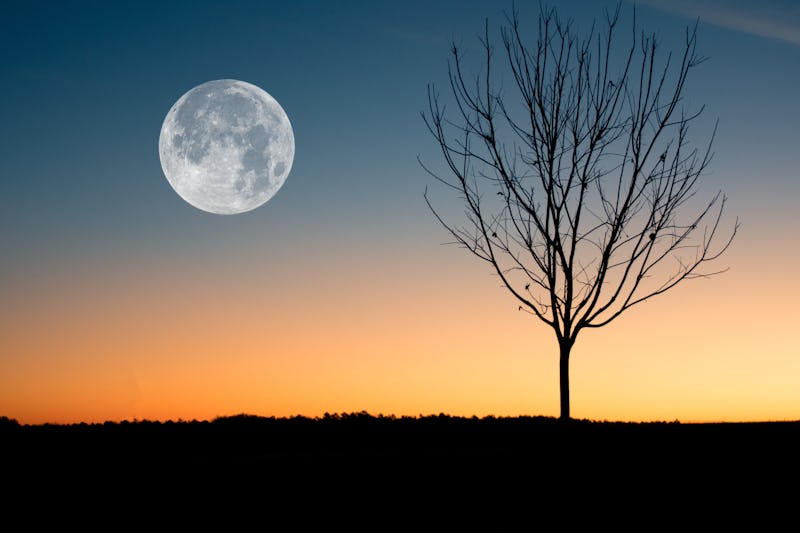 Wahyu Mugi / 500px/500px/Getty Images
After an emotionally charged full moon in Cancer last month, it's totally understandable if you need a break. Luckily, the February 2023 Full Snow Moon, which embellishes the sky on Feb. 5 in grandiose Leo, is a reminder to take it easy. The intense lunar energy calls attention to our creative projects and practicing radical self-love. For the zodiac signs least affected by the February 2023 Full Snow Moon, this lunation puts less pressure on fixing your self-image and more emphasis on indulging in simple pleasures.
Full moons are about completion and release. With la luna being stationed in creative Leo, this is a powerful moment for affirmations, channeling your passions, and completing artistic projects left on the back burner. Some people may feel pressure to face their own self-doubts, but a select few will breeze through with the lion's carefree and childlike vibes.
According to astrologer Brilla Samay, this lunation is all about creativity and having good-natured fun. "Showcase the best parts of you to the world. Your ability to make those around you smile will be a hit, take time to plan a brunch with your friends or host a craft night for vision boards!"
Keep reading to learn if you're one of the zodiac signs least affected by the February 2023 Full Snow Moon.
Expert:
Brilla Samay, astrologer