The January New Moon Will Be A Blissful Night For These 3 Zodiac Signs
Destiny might even feel within reach.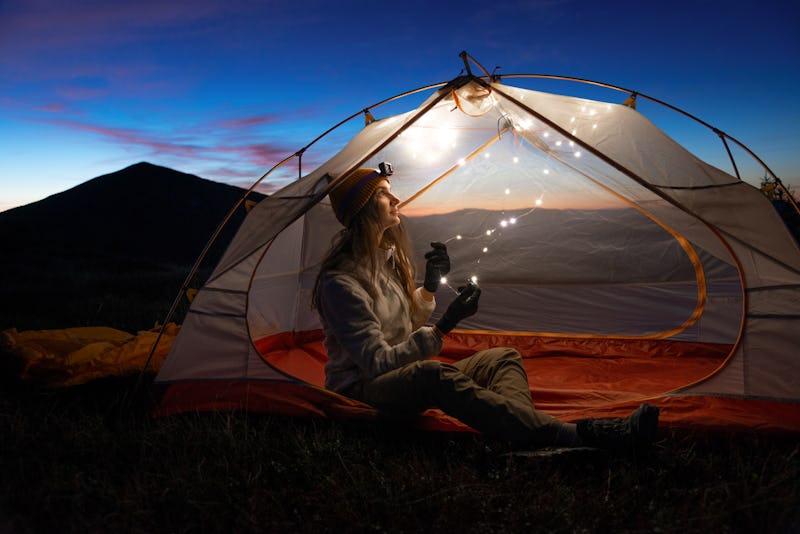 Artur Abramiv/Photodisc/Getty Images
The first new moon of the year is getting everyone's hopes up. The January 2023 new moon on Jan. 21 coasts through eccentric Aquarius and wants the collective to challenge conventions and see the bigger picture when it comes to our goals and our roles in our communities. While many zodiac signs may feel the pressure to venture out of their comfort zones and totally reinvent themselves, the zodiac signs least affected by the January 2023 new moon will breeze right through under this lunation.
New moons provide a fresh start, according to astrology. It's a time ripe for intention setting, planning, and manifestation. When the new moon is stationed in rebellious Aquarius, it's a time to reinvent yourself, think abstractly, and question their traditions. The intellectual air sign is all about camaraderie, asking us to think about how we can contribute to our community. Many zodiac signs may feel discomfort as Aquarius prompts them to get in their heads, but for a select few, this lunation is a cakewalk.
"This new moon has an innovative vibe that encourages bringing new ideas to fruition, connecting with others, and moving towards your destiny," Tamerri Ater, astrologer and founder of the wellness brand, Gift Of The Nile tells Bustle.
The optimistic lunation has plenty of gifts to grant to the collective. Keep reading to find out if you're one of the lucky few who are least affected by the January 2023 new moon.
Expert:
Tamerri Ater, astrologer and founder of Gift Of The Nile