These 4 Zodiac Signs Will Get An Ego Boost During The February Full Snow Moon
On Feb. 5, the moon moves into confident Leo.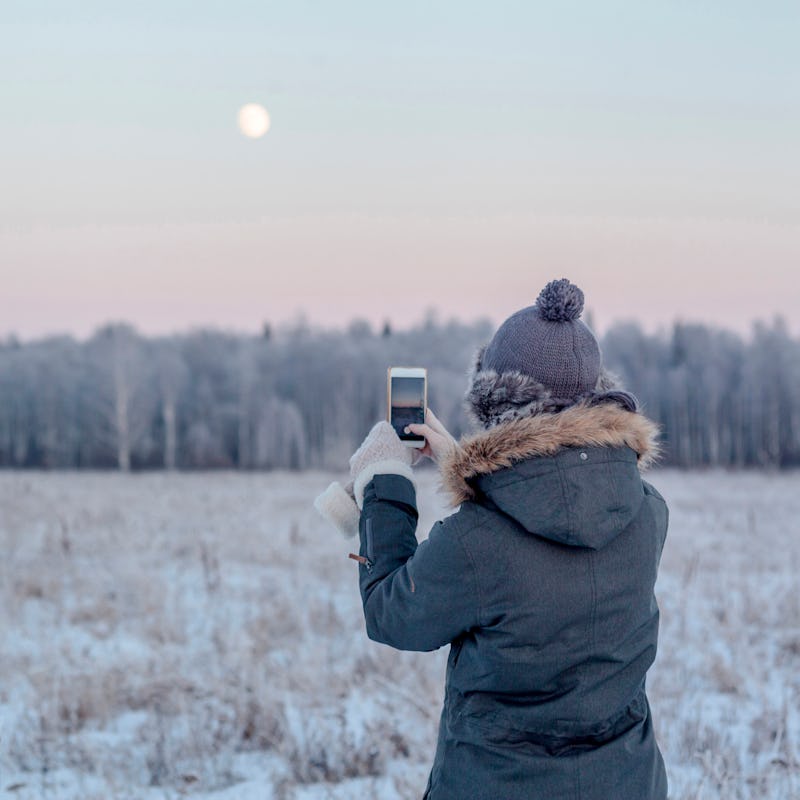 Cavan Images/Cavan/Getty Images
Aquarius season is in full effect, enabling our abstract minds and rebellious hearts. The powerful energy of the season gets even more real as the February 2023 Full Snow Moon on Feb. 5 moves into passionate Leo, setting our collective hearts ablaze and inspiring us to love ourselves a little more. Generally, this lunation is a major confidence boost for everyone, but it's here to seriously fluff up the egos of the zodiac signs most affected by the February 2023 Full Snow Moon.
In astrology, full moons complete the lunar cycle. Spiritually, they signify letting go of energy and situations that don't serve your best interests. They also represent bringing projects full circle. February's full moon in self-assured Leo focuses on confidence and creativity. Those who feel the lion's passionate energy the most may be forced to face their own insecurities in order to grow into their best selves. They may also be motivated to finally wrap up certain creative projects.
"It is within the Leo energy that we find our deepest insecurities. From our physical traits to our innate creativity, this moon asks us: how are you holding back from showing up boldly?" astrologer Brilla Samay tells Bustle. "This is when the let go and release messages we often see come into play, It is an ideal time to shed the weight of self-doubt."
Those who will be impacted the most by this lunation may feel the brunt of an intense transit between the love planet Venus and aggressive Mars. This could cause them to notice shortcomings or impulses in their relationships, but it could also be a wake-up call for their creative endeavors.
February's full moon is all about artistry and self-value, but it's especially true for those who will feel the most power of this lunation. Keep reading to find out if you're one of the zodiac signs most affected by the February 2023 Full Snow Moon.
Expert:
Brilla Samay, astrologer