22 Supernatural Horror Movies You Can Stream On Netflix Right Now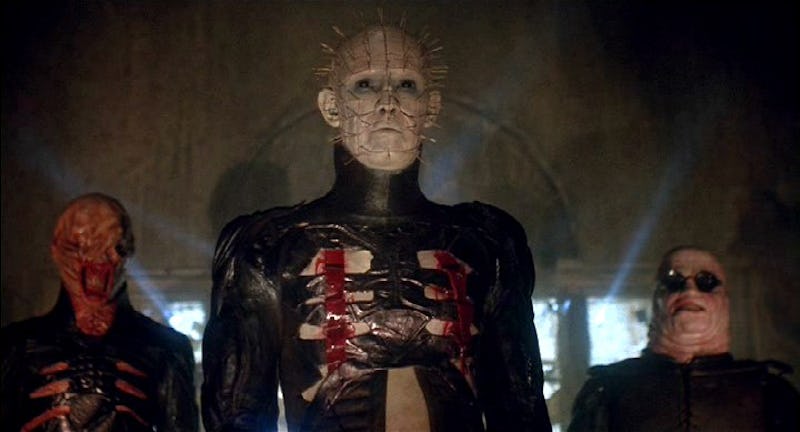 New World Pictures/Dimension Films
Halloween is here again, which means all manner of ghouls and goblins will be taking over your TV screens throughout the month of October. This reality is not lost on Netflix, as there are loads of supernatural horror movies on Netflix right now that are just begging to be watched. While horror movies remain popular throughout the year, it really seems like Halloween is the perfect time to watch scary movies with a paranormal theme. After all, All Hallows Eve is said to be the time of year when the veil between the living and the dead is at its thinnest, and that's just as true on Netflix as anywhere else.
And while you'll certainly find many ghost movies on the streaming service, the spirits of the dead aren't the only spooky supernatural villains you'll find haunting the 22 Netflix films on this list. There are also a number of demons, witches, interdimensional invaders, boogeymen, monsters, fairies, tentacled beasts, and even a literal walking STD to creep you out. The films are also quite diverse in terms of the time periods in which they were released. There are some bona fide classics here for sure, with some of the best horror examples from the '70s, '80s, and '90s all represented, as well as a handful of modern classics from the past few years that hold their own against any decade. And since this is Netflix we're talking about here, there are of course a few original productions, too — including one that was released just this month.
So take a look below at 22 supernatural horror films that are currently on Netflix and prepare to be scared.