How Defunding Planned Parenthood Would Hurt Us All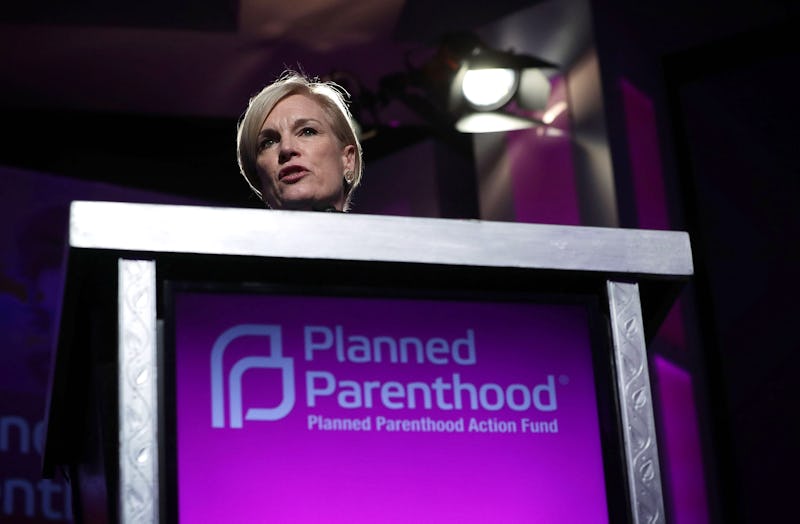 Alex Wong/Getty Images News/Getty Images
2017 is going to bring a lot of challenges, and one of the biggest might be the fight to keep Planned Parenthood alive. The conservative Congressional crusade against the public healthcare provider is threatening to put PP out of business, but in the end, that wouldn't be a bad thing just for women or progressives — it'd be a terrible thing for the entire country. There are many reasons defunding Planned Parenthood would hurt everyone, not just liberals or the millions of people Planned Parenthood helps every year.
The vast majority of the argument for defunding Planned Parenthood is that the organization as a whole provides abortions. Even though federal funds legally cannot be used to pay for abortions, people still want to see zero money from the federal government going to Planned Parenthood. That would more than likely cause Planned Parenthood to shut down, since about 40 percent of its annual revenue comes from two federal healthcare programs, Medicaid and Title X.
Despite the fact that abortion is currently protected by law (though expect the next president to try to change that), congressional Republicans seem to be determined to shut down Planned Parenthood for providing this legal medical service. However, Planned Parenthood is so, so much more than abortions, and the full ramifications of its closure need to be thoroughly considered before a decision is made. These 31 reasons why Planned Parenthood shouldn't close should be more than convincing.