How To Stream The MTV Movie Awards Red Carpet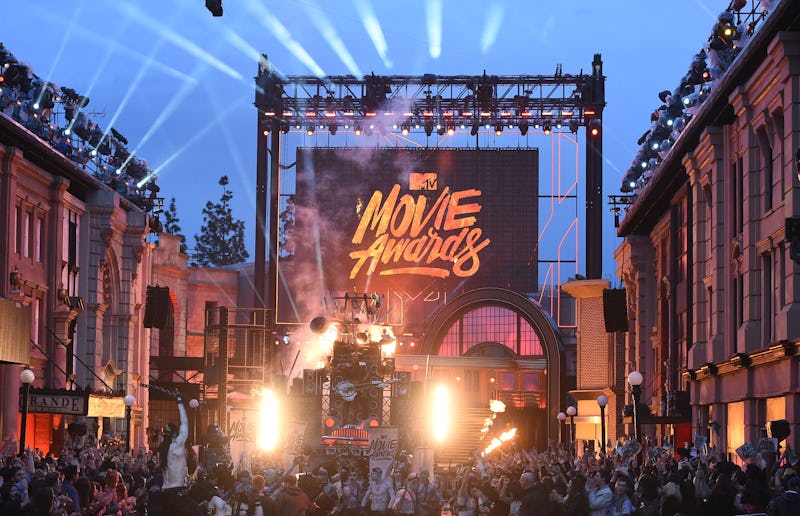 Kevin Winter/Getty Images Entertainment/Getty Images
The MTV TV & Movie Awards are going down this Sunday, May 7. It promises to be a super fun night, much as it's been for the past 25 years since the show's debut in 1992. So much has gone down since then in terms of fashionable (or not so fashionable?) moments, it's almost a requirement to stream the MTV movie awards red carpet and partake in all the fabulousness.
Of course you could check it out on MTV. Like, on an actual TV. But it's also going to be possible to watch the red carpet from the comfort of your computer. Simply log onto MTV.com and watch it all live, including the pre-show. Then keep on watchin' for the show itself.
The award portion will begin at 8 p.m. EST and will hosted by none other than Adam Devine, of Pitch Perfect and Workaholics fame. But make sure you tune in earlier for the pre-show, which will be starting at 5 p.m. EST. It'll feature performances by Bea Miller, All Time Low, and Zara Larsson.
With all that going on, and the red carpet, you're sure to see something interesting. That's why I'm a huge fan of the MTV red carpet. It's less fancy than other award shows and thus feels like anything could happen. Yes, we're going to be watching major stars win awards for major movies, and yet none of it is too serious.
I mean, don't you want to see Adam Devine strike a sexy pose on the carpet?
Or watch as Emma Watson shows up with her fab self?
I know I do. There's no doubt it's going to be a fun night.