Jenna Dewan Just Chopped Off All Her Hair & Documented The WHOLE Thing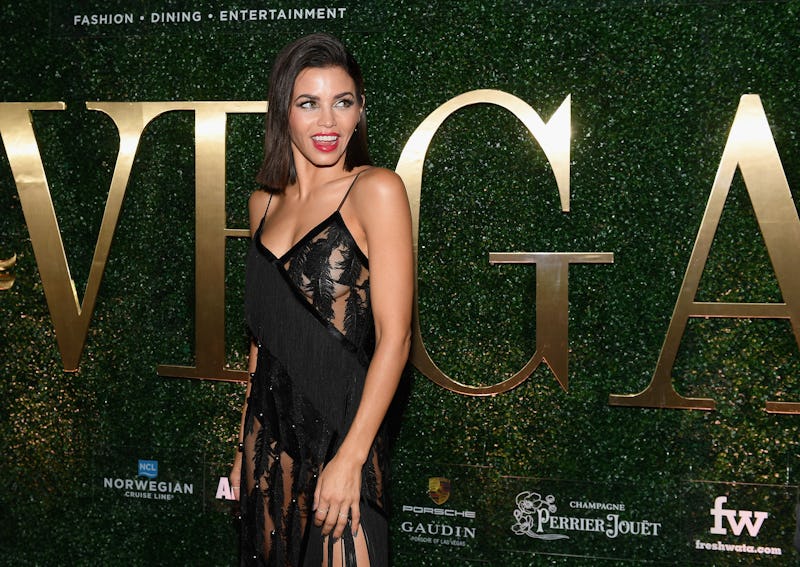 Bryan Steffy/Getty Images Entertainment/Getty Images
Some might be tempted to call this "breakup hair" since she recently split with husband Channing Tatum. But don't be so presumptuous. Actor Jenna Dewan chopped off her hair and it's the sexiest thing she could have done for herself since. She looks so smashing. Her sleek new bob will have you — and Tatum and pretty much anyone with a pulse— doing a double take.
Dewan, who is also mom to Everly, documented the chop on her Insta story. She showed off a shot of tufts of hair on the floor after she was shorn. So the cut is, in fact, legit.
Dewan ditched her shaggy lob in favor of a chin-length, head-hugging, center-parted bob. Think Anna Wintour sans the bangs. It's a super chic, French girl-inspired 'do. It's perfect for summer — since it's lower-maintenance and shows off her shoulders while framing her face. It's also versatile because it can be blown stick straight and glossy or worn messy for that bedhead style.
It's certainly a lewk for the newly-single star. She has done long, sophisticated bobs in the past. But this might be her shortest look yet.
Dewan showed off her new locks at the 2018 Billboard Music Awards. She also rocked a studded, strapless, and super short LBD with her new hair. Be still our rapidly beating hearts!
A chin-length, straight, and angled-in-the-back bob is always in style. Dewan slayed it all day and all night. Here's to hoping she keeps this cut for a minute. She should pay it a salary since it's working for her.
Gorgeous and majorly glam, right?
Here's the Insta story screen grab of the freshly chopped follicles.
Dewan also shared some selfies post-cut. She was clearly loving her new look and enjoyed letting her fans into her world. Speaking of fans, they weighed in on the comments and were vocal about how hawt they thought Dewan looked.
One fan felt Dewan looked a little bit like a modern-day Cleopatra with her locks.
These users were gaga over her strands, pretty much labeling Dewan "hair goals" due to her new 'do. Since Dewan and Tatum announced their split almost two months ago, this chop doesn't feel like a reactionary or a drastic decision. Remember, she was already rocking a lob and has a rich hair history with bobs. The style is her thang!
Even though she shed additional length, Dewan still has a lot of hair to work with. It's supreme sexiness.
Notice the light caramel highlights woven throughout. The multi-dimensional shade softens the overall presentation since it's such a strong, structured cut.
For reference, Dewan was rocking a shoulder-skimming cut just a few months ago. You can fully appreciate the difference with the visual comparison.
Her new bob is a shorter, sharper version of this style she rocked back in 2017.
Dewan's cut is also remoniscent of Katie Holmes at The Met Gala a few years back after she split with Tom Cruise.
The locks also have that A. Wintour vibe.
While Dewan's bob doesn't have bangs, it has a powerful and glamorous shape. It is just the right compliment to her sultry LBD.
You can tell the actor and dancer digs it, as well. Just running her fingers through it demonstrates that.
While a bob is not new follicular territory for Dewan, she hasn't gone this short with the shape. But the cut always suits her — no matter the length. She might inspire you to take a leap with your locks and book an appointment in your stylist's chair for a similar chop.