Your Favorite '90s Mall Brand Is Making A Comeback — With Super Inclusive Sizing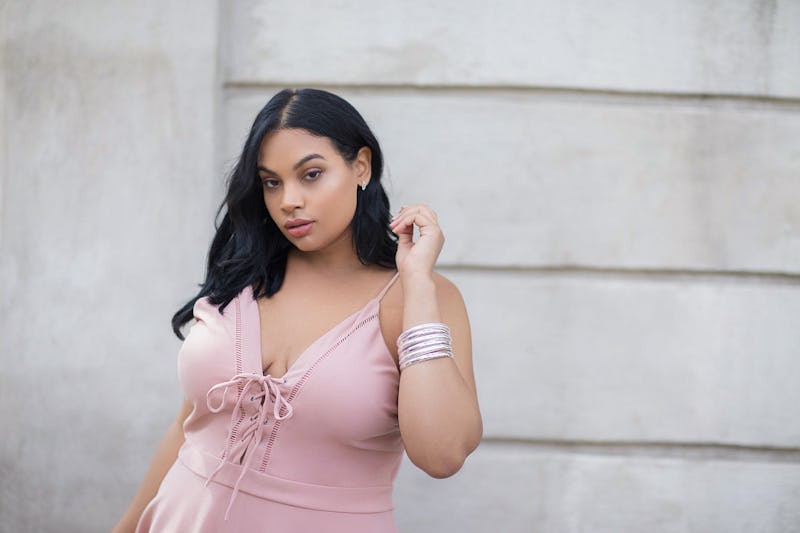 Courtesy of Wet Seal
If you were known for getting spend-happy in Wet Seal during your teeny-bopper-mall-hopping days, then you were probably bummed that the retailer closed its doors just last year. But the '90s mall brand is finally on the e-commerce market with one hell of a comeback. Wet Seal returned with extended sizing, meaning the retailer is officially back and so much better than ever.
Things weren't going so swell for Wet Seal. The retailer filed for bankruptcy for the second time in its history in February 2017, so it looked like consumers would have to bid the brand a final adieu. That is until Wet Seal left an online goodbye message that hinted the retailer may not exactly be gone for good. It's safe to say that you can stop holding your breath now, because Wet Seal has popped up online once again, with a new and improved inventory.
We're not just talking some pretty killer garments, here. The retailer's newfound commitment to curvy fashions is perhaps, the best thing to come from Wet Seal's temporary break. Now that their popular Plus & Curve line is hitting the market with a bang, it's obvious the time away was well spent.
You talked, and Wet Seal listened. The retailer just launched their new plus-size collection as per the request of their shoppers. As apart of their #WetSealGetsReal campaign, the brand is promoting self-love of all body types in an effort to empower their consumers and challenge the fashion industry's status quo. That's all starting with a size update to the brand's inventory.
With the launch of some of the cutest pieces, feeling confident in your own skin shouldn't be hard to do with Wet Seal in the mix. Their plus range includes sizes 12 to 24, with on-trend styles that will have you drooling with just one glimpse. With most styles retailing for around 25 bucks (and capping at $42), the line won't even break the bank. Here's a sneak peak of the jaw-dropping collection consumers have been longing for.
Transform into one hot mama with this smokin' LBD. Its V-back and crossover neckline make it a number worthy of a girl's night out.
Details truly matter with this cropped chiffon top. If features a plunging neckline, fluter sleeves and ties at the waist for one trendsetting piece.
Every gal could use a chic jumpsuit. That's where this floral-printed one-piece comes in handy, guaranteed to hug your curves just right.
It doesn't get any edgier than this mesh cover-up. Lay it over athletic wear, a bralette, or even a snazzy tank dress for one versatile top that can effortlessly take you from the gym to a night out on the town.
Stripes surely do the body good because this patterned, off-the-shoulder dress is a fashion gem. Its stretchy, crinkled material ensures it will wear as comfortably as it looks.
It appears Wet Seal's newly retuned Plus & Curve collection hits the fashion trifecta — cute, affordable AND inclusive. This is the new blueprint for making a comeback and making it count.