The Man Who Investigated Monica Lewinsky In 1998 Regrets It Now — But Won't Apologize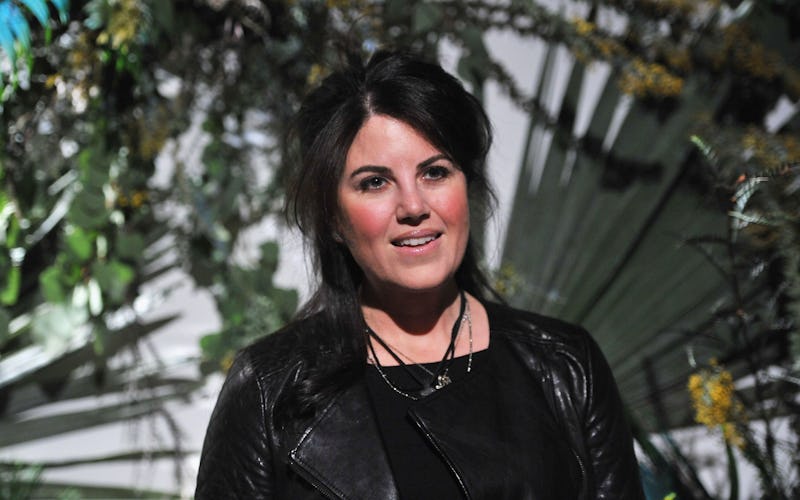 Fernando Leon/Getty Images Entertainment/Getty Images
During an interview to promote his new memoir about the Clinton investigation, former independent counsel Ken Starr said he won't apologize to Monica Lewinsky. In Contempt: A Memoir of the Clinton Investigation, Starr writes about his time spent investigating then-President Bill Clinton, leading to the filing of impeachment charges in 1998.
"I regretted the whole thing, but it had to be done," Starr told CBS This Morning. "When the information came to us that the president of the U.S. may have been in the process of committing perjury, obstructing justice, we went to the attorney general of the U.S., Janet Reno. She agreed, and so the rest is all history."
In Starr's memoir, he wrote that "I deeply regret" the Lewinsky phase of the investigation. But, Starr wrote there were no alternatives to the investigation.
As a conclusion of sorts to Starr's four-year-long investigation, his team released the now-infamous Starr Report in September 1998. It contained lurid details about Lewinsky's relationship with Clinton. Lewinsky called the release of the Starr report "one of the worst days of my life" in 2014.
So, CBS This Morning host Norah O'Donnell asked if Starr would ever apologize to Lewinsky and how he treated her during the investigation, including an 11-hour confrontation where investigators tried to convince Lewinsky to cooperate with the investigation or go to prison.
"She wants an apology. Will you apologize to her?" O'Donnell asked Starr on CBS This Morning.
"No, I won't because, unfortunately, the facts are the facts, and we were put in the position that under the statute in which I was appointed I had a duty, I had a responsibility," Starr said.
Starr then said he regrets the pain caused — similar to what he wrote in his memoir — but that he can't apologize to her.
"No, I can't in conscious say to Monica anything other than I'm sorry that the whole thing happened," he said.
Lewinsky has only recently began speaking out about the humiliation and hurt caused by the entire incident. In a documentary by National Geographic called The '90s: The Last Great Decade? in 2014, Lewinsky didn't mince words about that time in her life: "I was the most humiliated woman in the world."
"To have my narrative ripped from me and turned into the Starr report and things that were turned over or things they delved out of my computer that I thought were deleted, it was just violation after violation," Lewinsky said of the Starr report, according to the Today show.
In a 2014 essay for Vanity Fair, Lewinsky wrote about how the Starr investigation and the scrutiny she came under as a result of her relationship with Clinton left her humiliated. But after 10 years of relative silence, Lewinsky said that she had to speak out. "I turned 40 last year, and it is time to stop tiptoeing around my past—and other people's futures. I am determined to have a different ending to my story," she wrote.
It's time to move forward, she wrote. "It's time to burn the beret, and bury the blue dress. And move forward."
It's unlikely that an apology from Starr will be a part of that growth.