These are Kylie Jenner's Favorite Slippers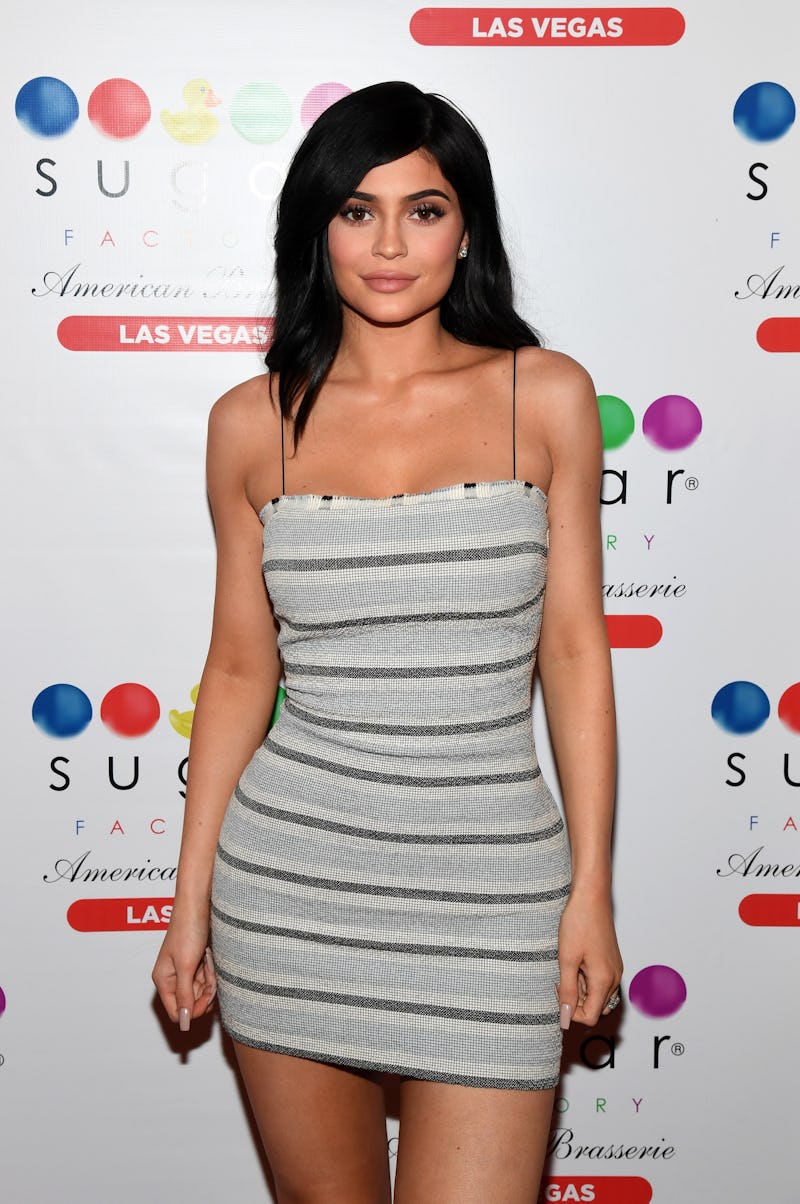 Ethan Miller/Getty Images Entertainment/Getty Images
Talking about someone's slippers may seem odd, but as someone who has a large — and still growing — collection of pajamas and slippers, I'm always looking for new ones. Kylie Jenner's slippers are seriously going on my must-have list. Fans loved the leopard claw slippers she rocked on her Snapchat recently, and it inspired the Kylie Cosmetics mogul to share some of her other favorites on her website. From unicorns to copy cat leopard claws, they're the whimsical loungewear you want to hang out in to escape.
Jenner — or any other celebrity really — isn't know for her sleepwear, but she is known to rock oversized hoodies and sweats. One glance at her Kylie Shop merch, and it's clear to see that she's got a real love of being comfy. From co-ords to flame hoodies, the Kylie Shop is actually stocked with stuff to lounge around in, but its her recent slippers that inspired her latest post.
In case you don't remember the slippers in question, they were oversized and leopard print in the shape of a monster foot with claws. Basically, they were silly and adorable, and I need a pair. Thankfully, Jenner seems to know what her fans want — myself included — and did a round up of some of her favorites — including unicorn slippers for those who can't get enough of the unicorn trend.
Leopard Print Claw Plush Slippers, $29, Tenacious Peacock
These slippers are perfect dupes for Jenner's.
ASOS Nevada Sky Unicorn Slippers, $23, ASOS
Why not take the unicorn look to the next level?
NESSIE Whale Slipper, $23, ASOS
This recommendation isn't from Jenner, but these whale slippers are too cute to miss.
Loungeable Cat Slippers, $24, ASOS
As an unashamed cat lady, I had to throw this personal recommendation in.
While we can't all drive Jenner's luxury cars or slay a lip kit the way she can, fans of the star can always emulate her more affordable styles. For more Kylie Jenner recommended slippers, head over to her website. Prepare to lounge in style.