6 Terrifying Jeffrey Dahmer Documentaries & Movies That True Crime Fans Should Watch Immediately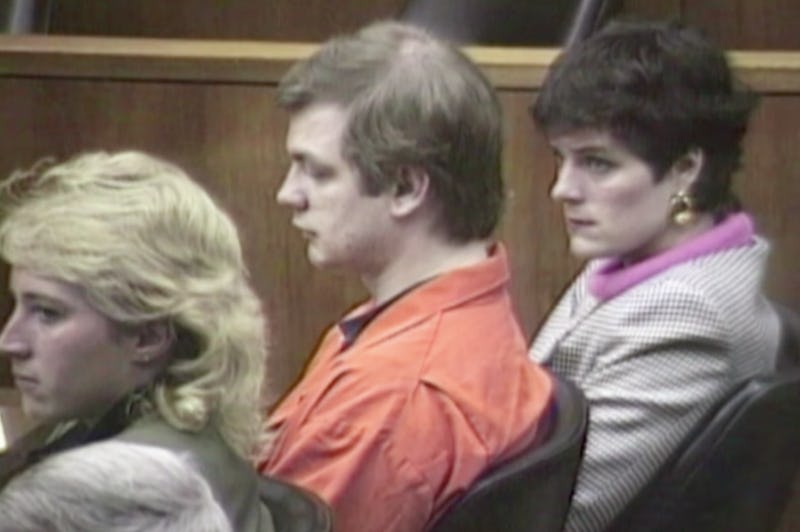 Oxygen Media on YouTube
If you're hoping to delve deeper into one of the darkest serial killer stories that has ever taken place in the United States, you'll want to watch not just one, but all of the terrifying Jeffrey Dahmer documentaries and movies. But be warned: you'll need a strong stomach. According to the TV channel Oxygen, the Milwaukee Cannibal "raped, killed and dismembered 17 men and boys" over the course of 13 years. According to The Guardian, the serial killer had sex with many of his victims after killing them and also "ate some [of them]." But, despite the horror of Dahmer's story, there seems to be an appetite for material that might lead audiences to understand what caused a person to commit such repugnant crimes.
Even 25 years after the cannibalistic killer was brought to trial, a new "two-night special" of programming is being made about his life. According to Oxygen, Dahmer on Dahmer: A Serial Killer Speaks will focus on his relationship with Nancy Glass, an investigative journalist who conducted the first TV interview with the murderer. (After his arrest, Dahmer spoke openly about his crimes, often to the press.) It will also include interviews with his parents Lionel and Shari Dahmer, and with Billy Capshaw and Preston Davis, who both survived their encounters with the murderer.
But if that's not enough to cure you of your dark interest in this story, check out the other Dahmer documentaries and films below.