9 Sad Obama Quotes About Trump's Win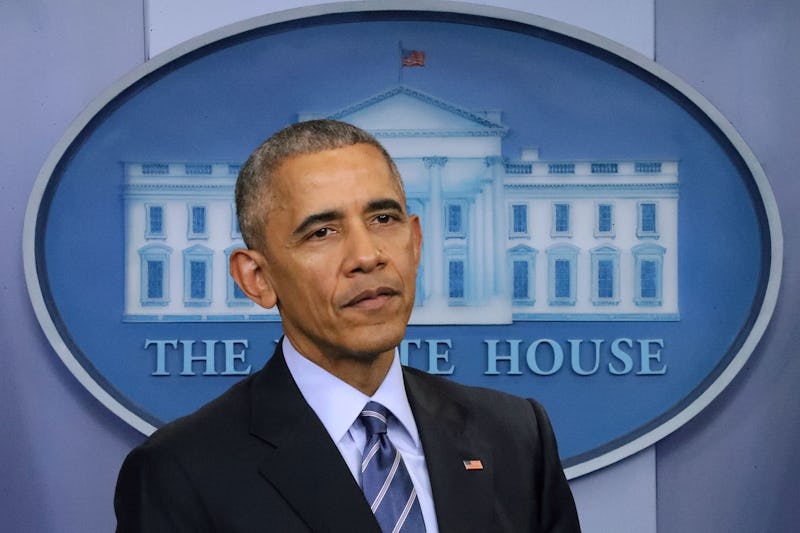 Chip Somodevilla/Getty Images News/Getty Images
President Obama has tried to convince the country that Donald Trump's presidency is not the end of democracy — just a bit of a zigzag on the path to progress. "Now, everybody is sad when their side loses an election, but the day after we have to remember that we're actually all on one team," he said after Trump won. But is that how he really feels? These are the saddest Obama quotes about Trump taking the White House, which might tell a different story.
In an interview with Rolling Stone's Jann Wenner, Obama tried again to put on a brave face, despite the White House having the same atmosphere as a funeral during the interview. "I don't feel dismayed, because, number one, I couldn't be prouder of the work that we've done over the last eight years," Obama said. "When I turn over the keys to the federal government to the next president of the United States, I can say without any equivocation that the country is a lot better off: The economy is stronger, the federal government works better, and our standing in the world is higher." That's all true, but there are feelings there, too.
These nine quotes about Obama handing the White House keys over to Donald Trump are some of his saddest revelations yet.