The Fluffy Trainers From The Shrimps x Converse Collab Are Every Cosy Girl's Dream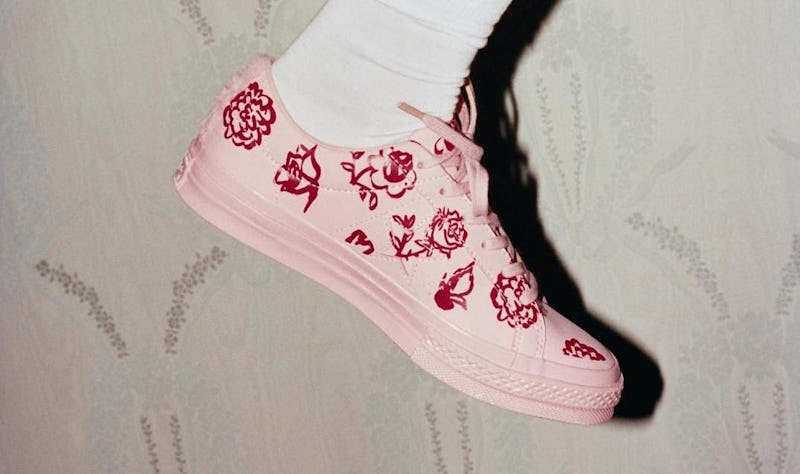 Shrimps / Instagram
For the past five years, a young British designer has taken the fashion world by storm. Hannah Weiland, the 28-year-old creative genius behind Shrimps, is the woman responsible for all those vibrant faux fur coats and beaded bags you see on Instagram. Her latest stroke of genius? Making her envy-inducing designs more affordable by by collaborating with a huge footwear brand. The Shrimps x Converse collection is a carefully-curated range of shoes and clothes that will wake up your inner artist.
"I worked with Converse a couple of seasons ago on a collaboration for my London Fashion Week presentation. We weren't able to sell the styles but I always knew that I wanted the Shrimps and Converse customers to be able to own a pair," she recently told i-D. "So we worked on a second collaboration with our customers in mind."
The collection centres on Weiland's famous doodle face print, transferring the childlike cartoons onto Converse's classic Chuck 70 and onto a white tracksuit for those casual post-Christmas days. The rest of the range features a subtle shade of pink decorated with red rose illustrations. And yes, each shoe (the Chuck 70 and the One Star) comes adorned with a strip of Shrimps' famous faux fur.
With prices ranging from £40 to £100, you're guaranteed to find at least one piece out of the six that is up your street. Here's every single piece that's up for grabs.