You Need To See These Pride Collections That Give Back To The LGBTQI+ Community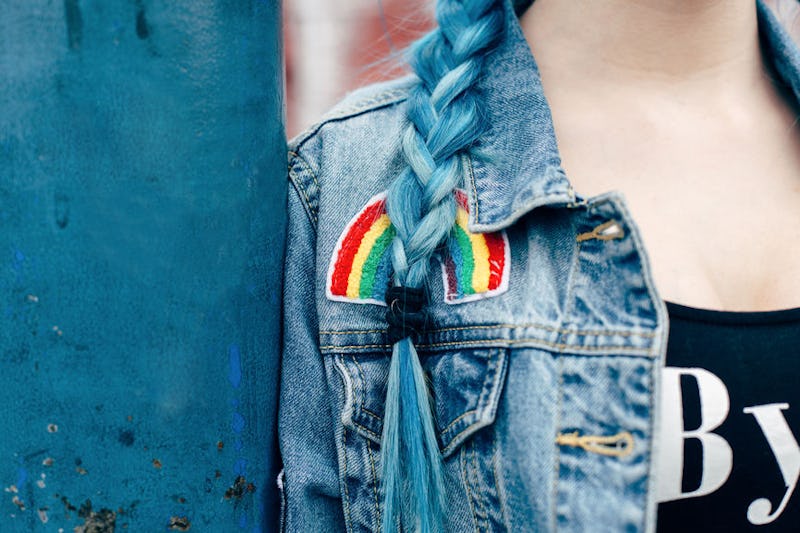 Viktor Solomin/Stocksy
This weekend, the nation will be celebrating Pride in all its rainbow-coloured glory. You've probably already sorted your outfits ready for the parades that are taking over the UK. But that doesn't mean you can't snap up some extra goodies from Pride Month collections giving back to the LGBTQI+ community.
While several of these charitable collections were released weeks and weeks ago, a few brands have taken their sweet time to unveil their offerings. And the donations towards LGBTQI+ focused organisations have only been getting bigger and better.
Last year, ASOS began a partnership with GLAAD — a group which aims to change the dialogue around the community — and has continued it into 2018. Its new Pride range features textual shirts and stand-out denim jackets that have helpfully been designed in plus-sizes too.
There's equally distinctive collections from fellow high street brands River Island (who has teamed up with anti-bullying group Ditch The Label) and American Apparel (who is giving away all of its Pride-related profits).
Oh, and I can't forget to mention Miley Cyrus' efforts for Converse. The 25-year-old has swapped the recording studio for a sketchbook, designing glittery and spotted clothes and shoes that won't break the bank.
Here's the lowdown.