Megyn Kelly's NBC Salary Could Be Rather High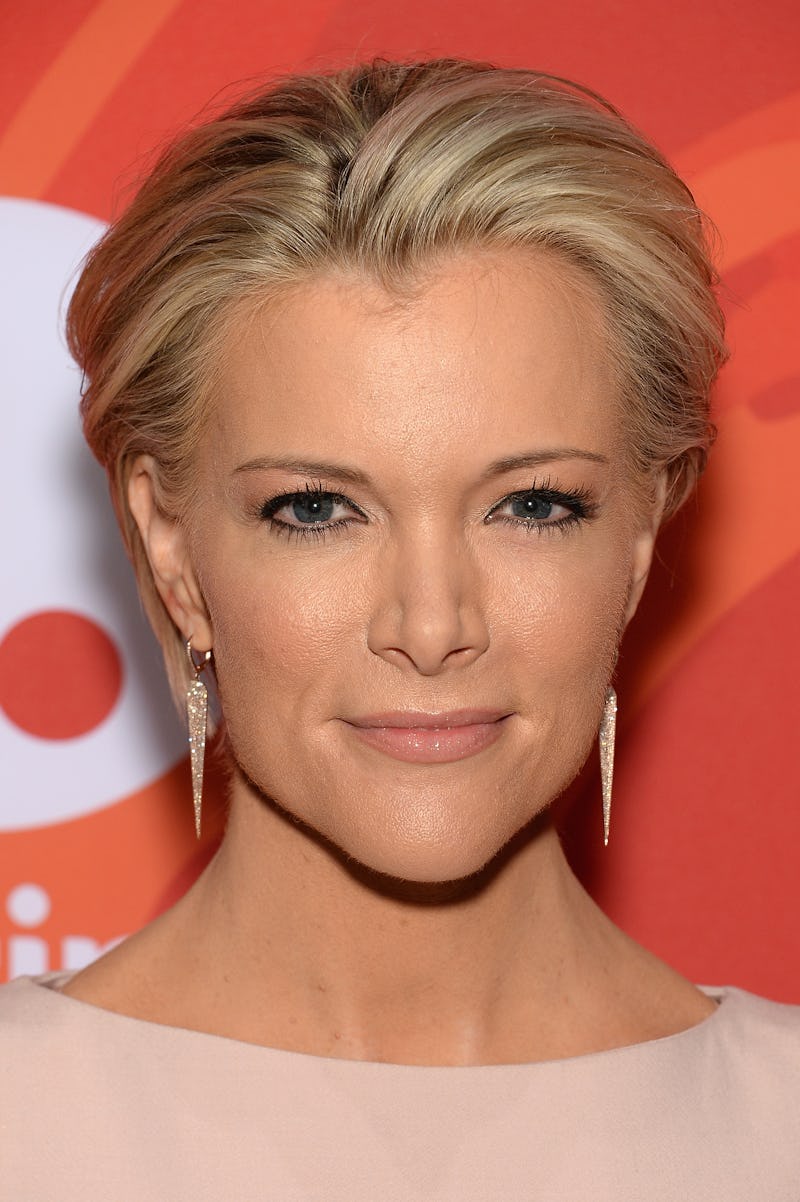 Andrew Toth/Getty Images Entertainment/Getty Images
A surprise announcement Tuesday means a major shakeup in the competitive world of cable news, as Fox News anchor Megyn Kelly prepares to leave the network for NBC. Kelly, who infamously battled Fox last year over her pay grade, could stand to make a decent chunk more with NBC than what her previous employer was paying. There's been no official announcement of Megyn Kelly's NBC salary yet, but she may end up as one of the highest-paid news anchors on television.
Kelly was already making some serious bank with Fox News ― a reported $15 million annually. And since she's increasing her workload in a three-part role for NBC, that's almost certainly going to go up. According to Forbes, Robin Roberts of Good Morning America currently holds the title of highest-paid female anchor, at $18 million a year, and Kelly was reportedly gunning for $20 million at Fox News. No less than that would have made her jump ship, so it's a safe bet to assume Kelly is now the best-compensated woman in news.
And rightfully so. NBC definitely should be paying Kelly a lot, since she will likely significantly expand the network's ideological demographic. NBC has the reputation of being left-leaning, so adding a strong conservative to the payroll as a big network presence should pay off in ratings. It also potentially softens some image problems for NBC. Kelly hasn't exactly been Trump's biggest fan, and the network has gotten some serious backlash for keeping the president-elect on as an executive producer for The New Celebrity Apprentice.
A $20 million salary would put Kelly right near the top of the list of highest-paid anchors, though not even the highest at NBC. Today host Matt Lauer reportedly draws about 22-25 million dollars from the network annually, but he's the highest across all networks, according to TheRichest.com. What will also be revealing about the deal, should the specific details ever be released, is the length of Kelly's contract. She spent "over a dozen years" with Fox in various roles, but it's unlikely that NBC will be able to hold her down for that long.
Realistically, neither Kelly nor NBC are never going to give a full, detailed statement on the terms of her contract, so the world may never know exactly how much she makes. But even the idea that a woman could be one of the highest paid leaders in her industry is an awesome concept. Kelly has earned it for all that she's had to put up with, particularly in the last year and a half, and she'll continue to prove her worthiness in her new role at NBC.