Why Does Katy Perry's Met Gala Veil Say Witness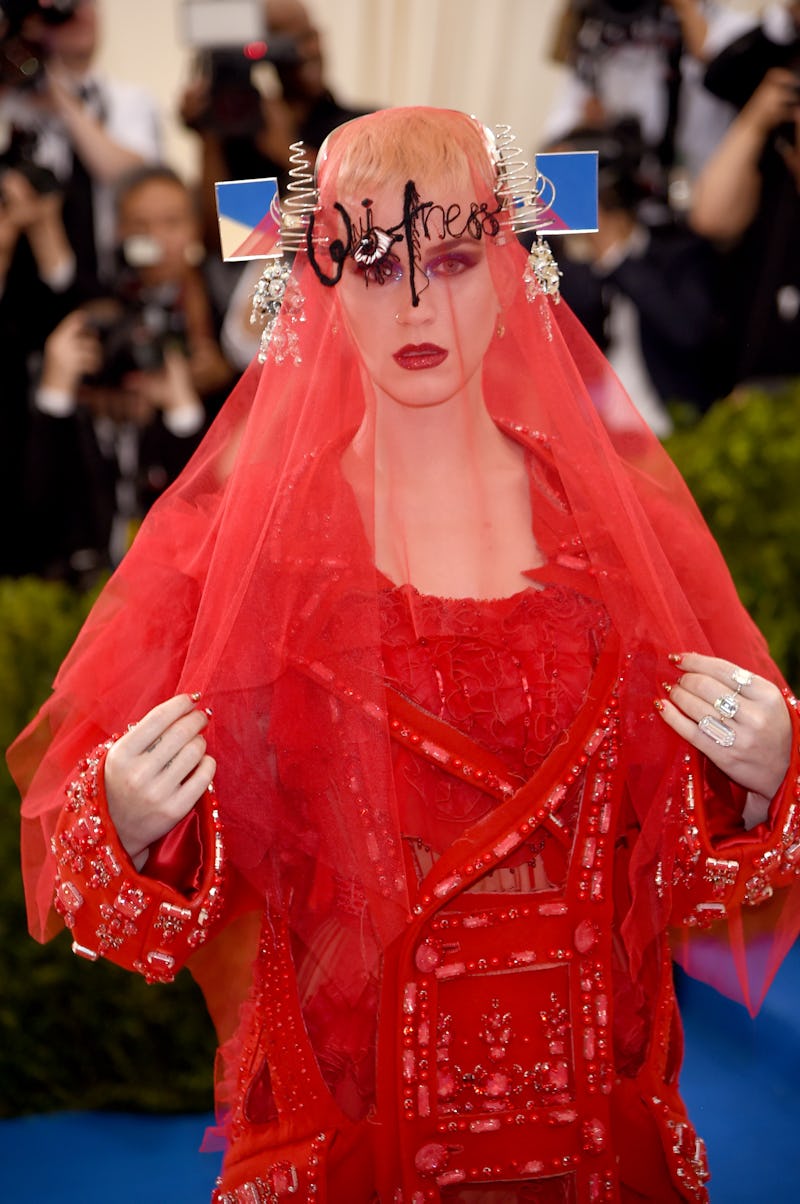 Dimitrios Kambouris/Getty Images Entertainment/Getty Images
Everybody's talking about the wild looks from Monday night's red carpet, but none more so than Katy Perry's Met Gala veil that says "witness." The singer arrived early for the fashionable fundraiser wearing what can only be described as "art." As co-chair of the event, Perry certainly had to make an entrance. And that she did.
With layers and layers of flowing tulle, red jewels, and a new pixie cut, the singer definitely turned heads. But what really had people staring were the seemingly hand-sewn letters dotted across her face. Her beautiful red veil said something... something that started with a "W." But what was it, exactly?
Upon a second (and third) look, it was easy to see the writing said "witness." But witness to what? Figuring it out only raised more questions, until we remembered that "Witness" might be the title of Perry's new album. According to an article on BreatheHeavy.com, Perry has been teasing her fans with e-blasts containing recipes, like one for cherry pie. Since then she has sent out more recipes in a menu called "TÉMOIN," which translates to "WITNESS." (So cryptic, right?)
It seems obvious Perry is dropping some major hints about her upcoming album.
Between the "witness" veil and her e-blast "menu," it seems pretty darn obvious.
But also, can we just take a moment and revel in the majesty that is this look? Cryptic clues or not, it's certainly a sight to behold.
She definitely has everyone's attention.
If she's trying to tell us something, it might just work.