Some Of Trump's Accusers Will March On Washington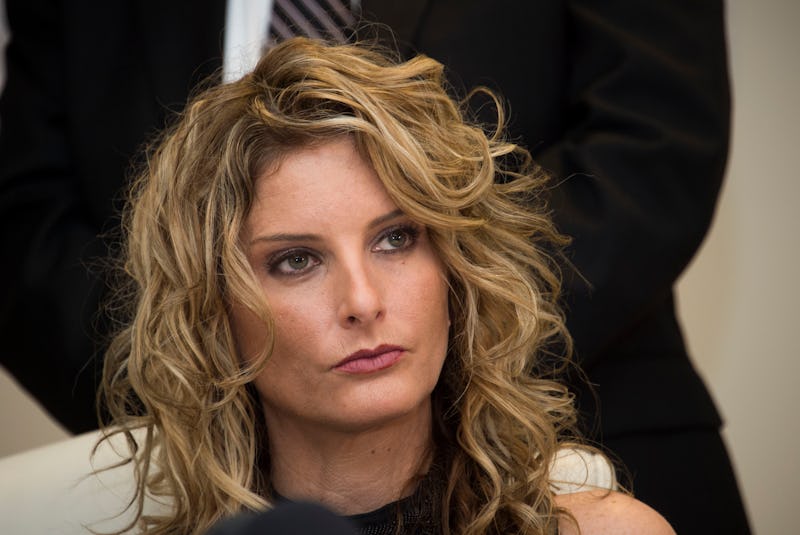 VALERIE MACON/AFP/Getty Images
The inauguration of President-elect Donald J. Trump is almost here, and with the list of Democratic elected officials who're planning to boycott it growing ever larger, and Trump's approval ratings being dismally low for an incoming president, it's no surprise that the protest march scheduled the following day has picked up so much steam. And on Tuesday, the furor surrounding Trump got a bit thicker, as he was sued for defamation by one of his sexual misconduct accusers — allegations his spokesperson say have no basis in truth. So will Trump's accusers be at the Women's March on Washington?
That's what was suggested by high-profile attorney Gloria Allred during her press conference announcing the defamation suit. Allred represents Summer Zervos, a former contestant on The Apprentice, who in the final weeks of the campaign went public with allegations that Trump kissed and groped her without her consent back in 2007. Trump denied all the claims against him, referring to his accusers as "horrible liars," and publicly insisted "the events never happened" — denials which make up some of the substance of the defamation suit.
At the very end of Allred's presser, she gave an interesting, additional detail: Both she and Zervos will be attending the Women's March on Washington, and she says some of Trump's other accusers will be there too.
In other words, Zervos will be there, and Allred believes she'll be joined by more than one of the other women who've made allegations ― Allred clearly stated that there would be other "accusers," plural.
Summer and I will both be there. I also expect that some of the other accusers will be marching with us. I'm not at this time revealing the names, but they will be there with us.
There are any number of people who Allred could be referring to. Trump was accused publicly by more than a dozen women during the closing months of the 2016 race, with accusations that spanned decades. Trump denied all of the allegations, saying "the events never happened," and even threatened to sue his accusers once the election was over. But after his upset victory, he never made any moves to follow through with that, at least not publicly.
To be clear, given the intensely charged nature of publicly accusing anyone of sexually violating behavior, much less a president-in-waiting, there shouldn't be an onus on any of the women in question to attend. Zervos has apparently made that choice, however, and it sounds like some others yet to be named may have also done so also.