Here's Why Zayn Malik Skipped The Billboard Music Awards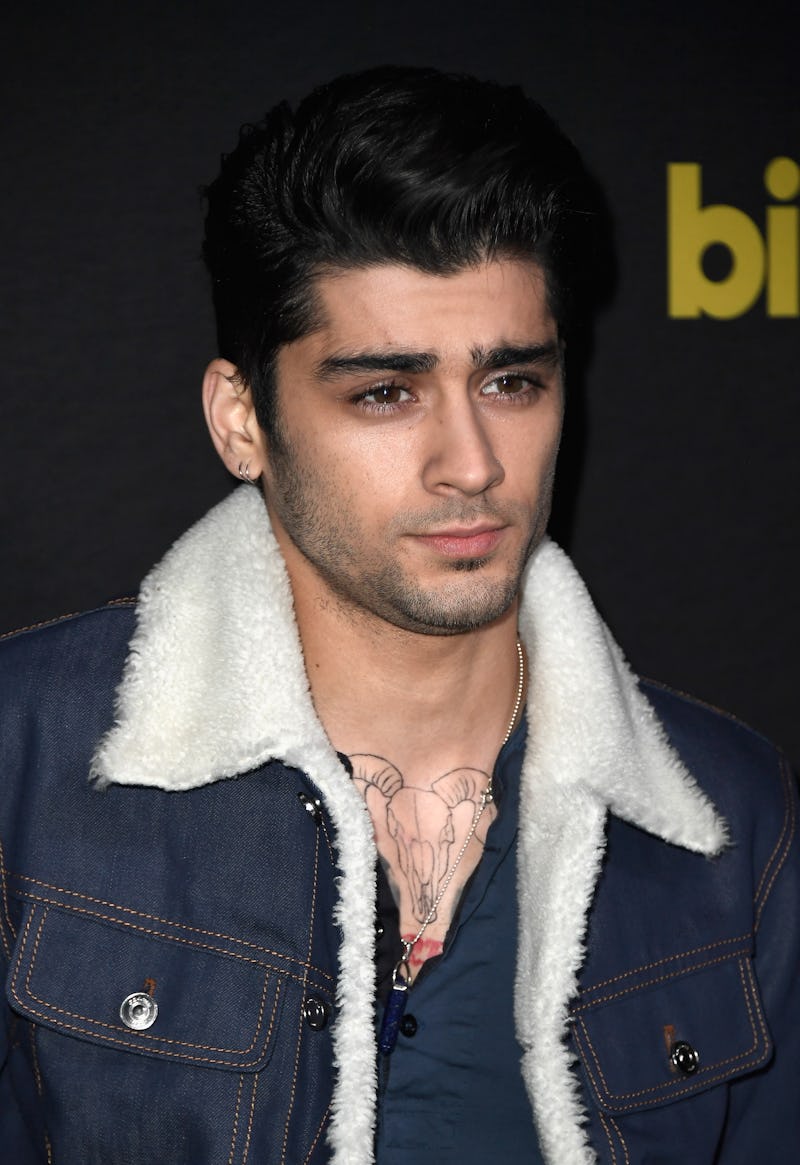 Frazer Harrison/Getty Images Entertainment/Getty Images
Although fans were dying to see the singer and his model girlfriend on the red carpet, Zayn Malik skipped the Billboard Music Awards. Why, you ask? His reasoning will make his fans very happy. This would have been his first time walking this particular red carpet as a solo artist, but there's no doubt in my mind that there will be plenty more years to come.
Zayn is up for Top New Artist at the Billboards tonight, but you won't see him at the awards show. He sent out a tweet early into the night saying that he won't be attending the Billboard Music Awards. According to Twitter, he is finishing up some new music and will "be back soon." So yes, it's disappointing that you won't see his fabulous street-style self, but it will all be worth it to hear what he's been working on.
Zayn has been skipping many of the red carpets lately. Most recently, he opted out of the Met Gala and let his girlfriend Gigi Hadid go solo. Like I said, I'm sure it will all be worth it in the end. Since going solo, he's been making some serious style statements, so there's no doubt in my mind that he would have killed it at the Billboards.
Although Gigi Hadid didn't officially say that she won't be attending, I'm willing to bet that this means that she won't be attending, either. Because she's, you know, a model, she's not nominated for anything and isn't on the presenting list. Here's a photo of the lovely couple, just to tide you over until the next award show.
Ugh. So adorable.
And another one for good measure.
Here's to hoping all this new music is worth the absence of award shows!