18 Charities To Support This Black History Month & Beyond
Because Black history is British history.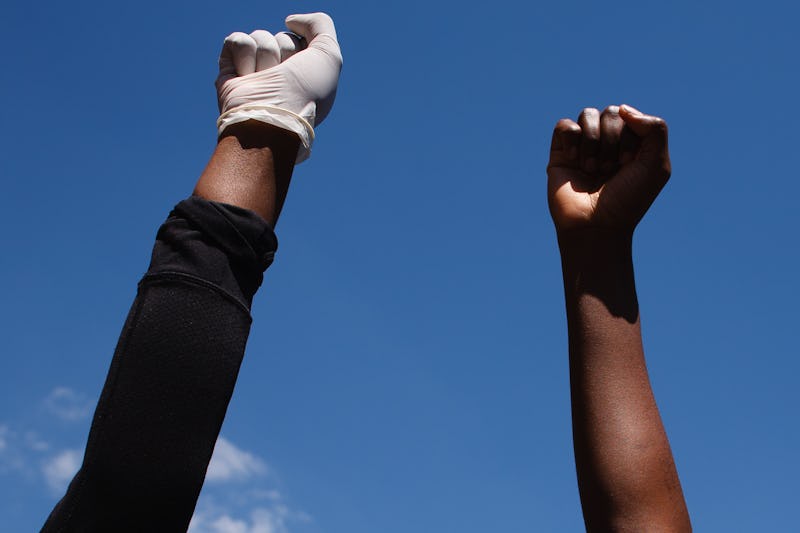 NurPhoto/NurPhoto/Getty Images
First celebrated in the UK in October 1987, Black History Month is a time for people and institutions across the nation to engage with the rich and vast history of the Black British community. The theme for this year's Black History Month is "Time For Change: Actions Not Words," which encourages active steps and actions to help support Black communities. The campaign is running alongside a packed programme of talks and cultural events, details of which can be found on the Black History Month website.
There are a number of charities and organisations across the UK who are working to promote Black British history in our curriculum, local community centres, and cultural hotspots. And with charities still feeling the effects of lockdown, it's more important than ever that we all do what we can to support their work. Supporting and donating to these charities will not only educate current and future generations, but will help cement Black history as British history.
Read on to discover some seriously worthwhile causes including the Black Curriculum, Black History Walks, and the Racial Justice Network Leeds.
This article was originally published on