11 Latinx Activists You Should Have Learned About In History Class
These important Latinx figures paved the way.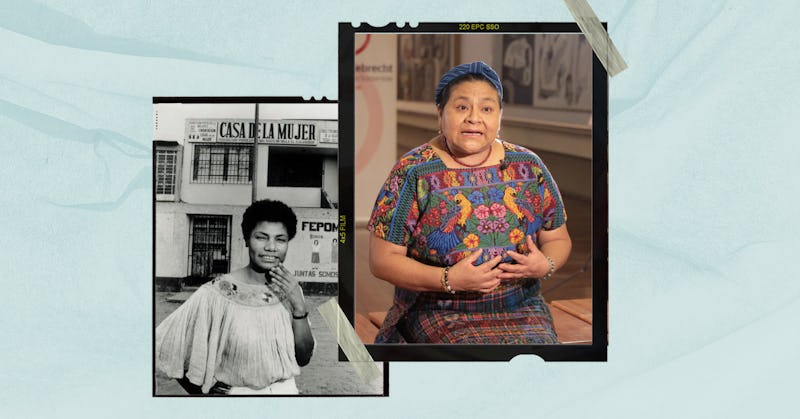 High school history classes can be very white- and male-centric. The accomplishments, contributions, and sacrifices of women, especially women of color, aren't always included as part of your average history curriculum. But there are so many Latinx activists who you didn't learn about in school who changed the cultural and political landscape in the U.S. and beyond.
Yet, they tend to be omitted from standard textbooks. As Vox reported in 2019, many major high school textbooks gloss over the oppression that Black people have faced in the U.S. because they diminish the horrors of slavery, or even refer to people who were enslaved as "immigrant workers." Moreover, according to The Atlantic, studies of U.S. history textbooks have also revealed that Latinx communities and historical figures are rarely mentioned, along with other historical figures of color. The Smithsonian Magazine reported that a 2017 study found for every three historical figures that are men taught to students in a standard high school social studies class, only one woman was mentioned. Of the 178 women historical figures taught in the curriculums that were included in the report, the study found only 8% of the historical women were Latinx.
Despite this, Latinx activists — especially women — have always played a crucial role in creating cultural and political change throughout history. Here are nine Latinx and Latin American activists you should know about — even though they probably weren't in your textbooks .
This article was originally published on