Christina Aguilera's Hair Evolution Features All The Early 2000s Trends
She rarely wore the same look twice.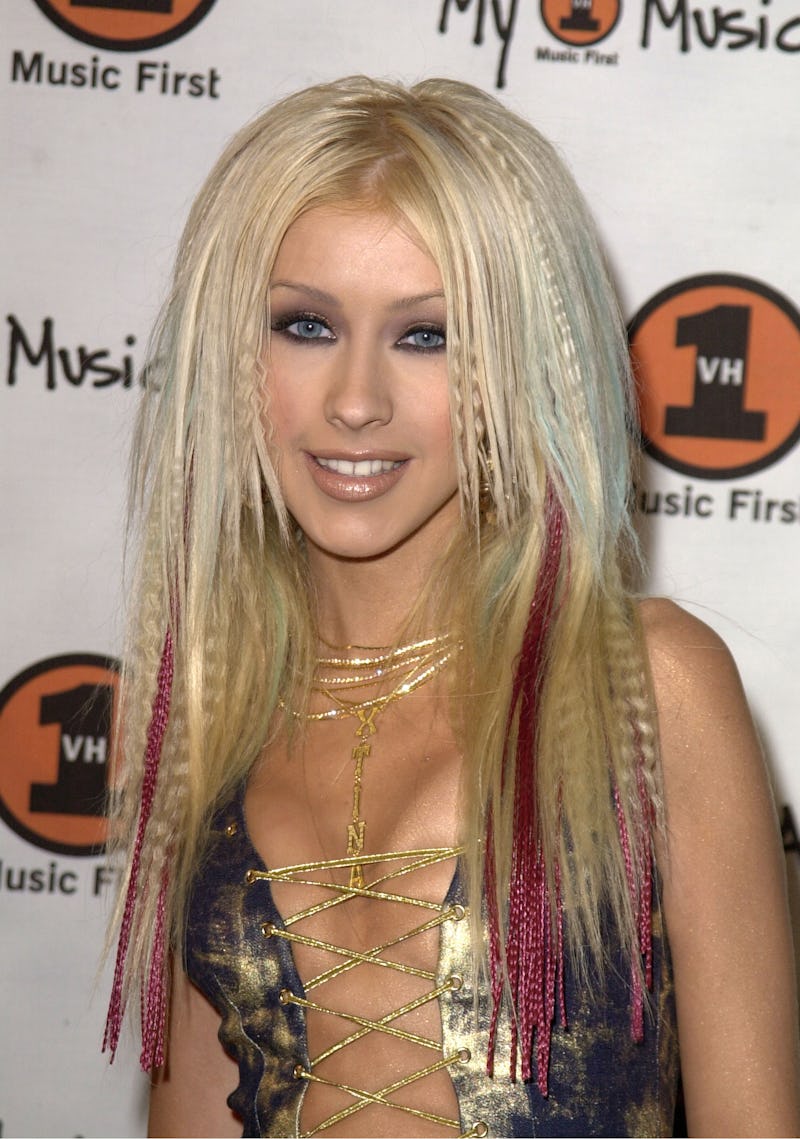 Steve Granitz/WireImage/Getty Images
To look back on Christina Aguilera's hair evolution is to see the very best of late '90s/early 2000s style — turned up to the max. Whether she was stepping onstage with two-toned highlights and braids or strutting the red carpet with extra-long extensions, the "Dirrty" singer started creating over-the-top looks the moment her career began in 1998. And she hasn't stopped since.
That's why it's impossible to nail down Xtina's best hairstyles. There are simply too many, and each one is more unique than the next. The five-time Grammy award-winning singer is known for being experimental, and has practically never worn the same look twice — whether it's bangs, stick-straight lengths, pin-up curls, or two-toned braids. That said, Aguilera definitely loves a blonde moment. She's rocked everything from golden blonde to ice-white strands and everything in between.
Even back in the day, when the singer was tossing a trucker hat on over her crimped, dyed hair, seeing Xtina's strands meant you were in for a treat. Scroll through for a look at 26 of the singer's best looks from 1999 through today.