17 Things Your Dermatologist Wishes You'd Stop Doing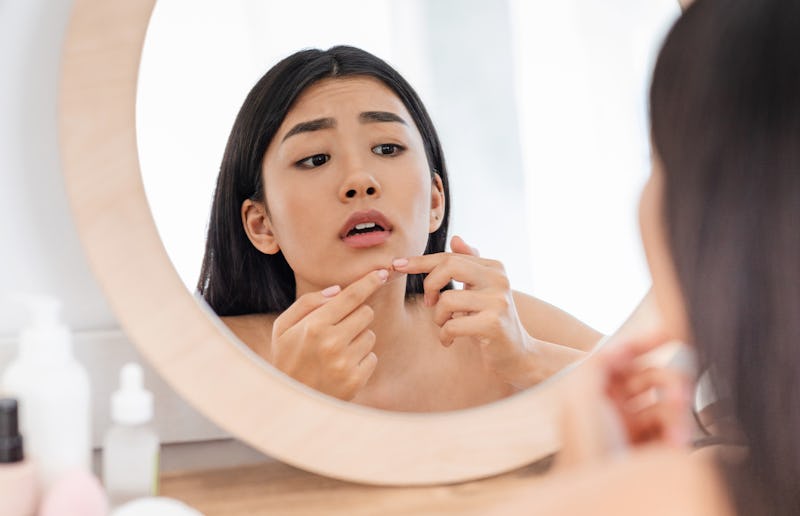 Shutterstock
When it comes to skin care advice, it's not uncommon to turn to your favorite celebrities or beauty vloggers for guidance. But even those with the brightest complexions or the biggest followings would admit that they're no licensed expert. And while there's nothing wrong with getting the occasional pimple-zapping tip or product recommendation from your favorite famous faces (it's fun to take inspiration from people like Camila Mendes and Teyana Taylor), only dermatologists can confidently speak about what you should — and also shouldn't —be doing to better your skin health.
For example: Can you really put glycolic acid on your underarms for deodorant? Do you actually need a pore vacuum in your life? There's a seemingly endless amount of information floating around on TikTok, Instagram, and YouTube, and it can be difficult to decipher. Luckily, dermatologists are trusted sources you can count on to navigate the (often murky) waters of the skin care world.
It might be simple to follow a straightforward list of to-dos to improve and protect your face, but what about all the things you are unknowingly doing that are actually causing irritation or worse, damage, to your skin? Bustle spoke to trusted dermatologists like Dr. Mona Gohara and Dr. Sandra Lee to find out what they wish their clients would stop doing ASAP. Here are the 17 skin sins that could be sneakily sabotaging your complexion.
This article was originally published on