The $40 Skin Care Device That Emma Roberts Uses Nonstop
Plus, the actor's other favorite beauty products.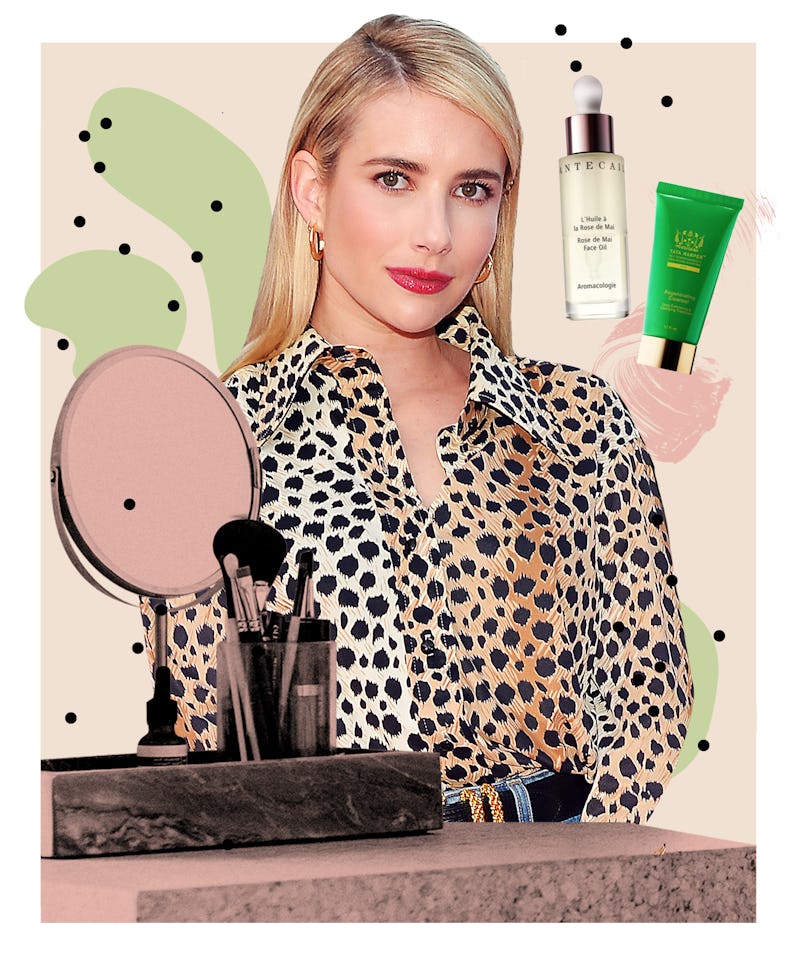 Donato Sardella/Getty Images
In Bustle's Beauty Detail, we dive into the beauty bags of our favorite talents for intel on the rituals that keep them glowing and the MVPs (most valuable products) they can't live without. Here, Emma Roberts talks with Bustle about her intensive skin care knowledge, her go-to products, and why she feels most beautiful when she sweats.
Aquarians are known for being extremely knowledgeable; once they find a topic they love, they will learn everything and anything one can possibly know about it — and then impart that knowledge to anyone who will listen. As a fellow Aquarius, Emma Roberts has a deep love for beauty products.
"I'm beauty obsessed," Roberts tells me over Zoom. "Skincare obsessed, anything to do with products — I'm obsessed."
It's not an understatement, coming from the actor and new ambassador for Finishing Touch Flawless. What could've been a quick chat about two or three products turned into an intentional discussion about why she uses the products she loves and how feeling good is tied to looking good.
Her routine has changed over the years and, like many millennials, she's gone from experimenting a lot with makeup to investing in skin care and its long-term benefits. "Having a baby [has] obviously just pared down my routine so much," she says. "I feel like when you're 16 or in your twenties, you can just spend hours in the bathroom trying new makeup things or three masks in one day. Now that I'm older, everything's quicker and more efficient."
She's also gotten into the habit of listening to her body and mind — a useful tip, especially during times of distress. "If I have a week where I'm just feeling like I need to sleep or turn inward, or just taking care of myself in a different way, I'll listen to my body and try to get that extra sleep," she says. "If my son's taking a nap, [I'll] try to lie down and do a sound bath or a meditation. It's just finding the balance and listening to yourself."