I Tried Fenty Beauty's Viral "Poutsicle" Lip Stain — Here's My Honest Review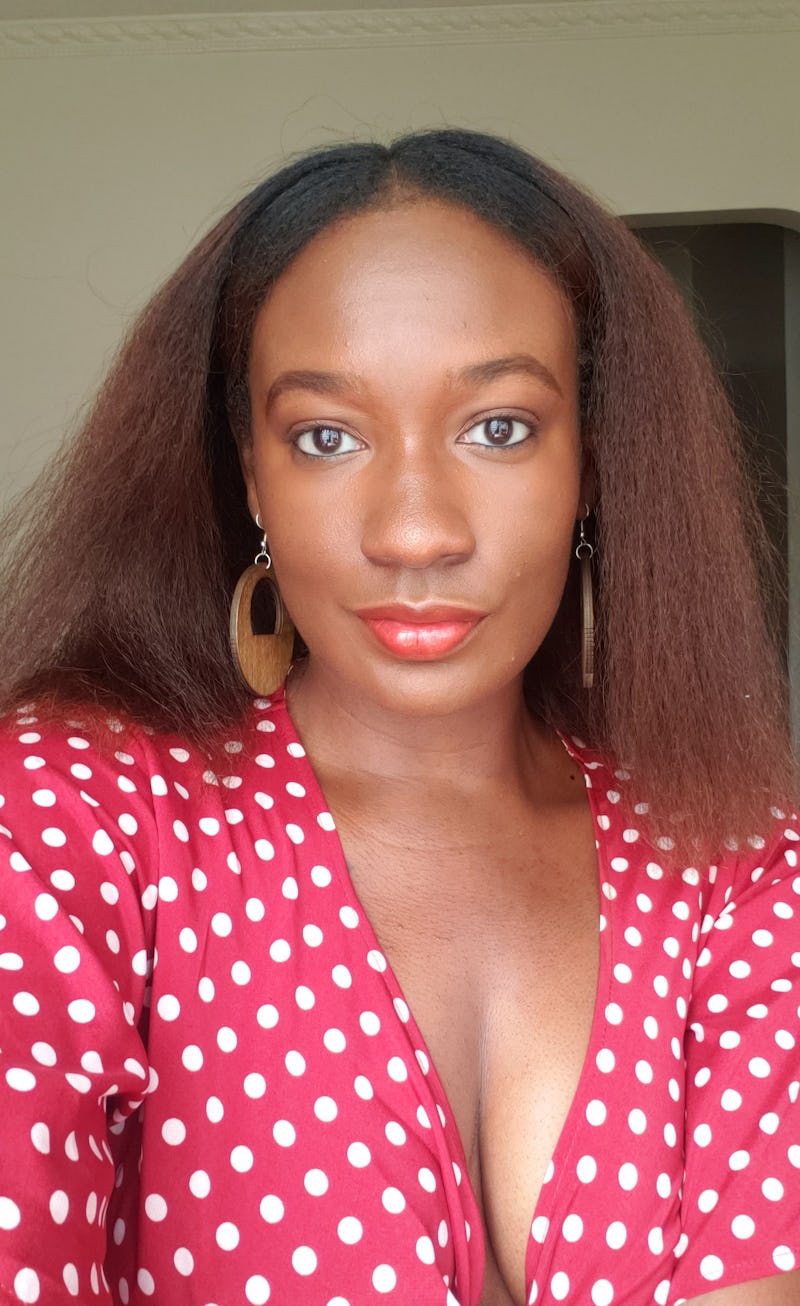 Rihanna threatens to break the internet each time she unveils a new Fenty Beauty product, and her latest launch is no exception. The Fenty Beauty by Rihanna Poutsicle Hydrating Lip Stain hit shelves and sites in early June and promptly went viral on social media — so naturally I had to see what all the buzz was about.
Now, beauty gods, forgive me, but lipstick has often felt like more trouble than it's worth. Of course, I have a handful of tubes that I'll whip out from time to time — only to spend too long in the mirror making sure the edges are sharp and that it's not on my teeth. And then during dinner or drinks, I'm worrying if it's feathered or if it's time to reapply. It's like a second job! Basically, I'm just more of a lip gloss sort of gal. Though the new Fenty Beauty Poutsicle Hydrating Lip Stain looks like it could be a fussy lip product in a tube, it's not like lipstick at all. Like the name suggests, it's more of a stain that promises to moisten your lips while delivering a flush of color and shine — so basically, the color payoff of a lipstick, with none of the maintenance.
Scroll on for my honest thoughts on the new Fenty Beauty Poutsicle Hydrating Lip Stain.
We at Bustle only include products that have been independently selected by our editors. We may receive a portion of sales if you purchase a product through a link in this article.
Fast Facts
Price: $24
Best for: Wet-look shine and lip tint
Your rating: 4.5/5
Brand: Fenty Beauty by Rihanna
Clean/Cruelty-Free?: Yes
What we like: Silky feel, vibrant colors
What we don't like: Initial chemical taste, reapplication required
Fenty Beauty's Poutsicle Hydrating Lip Stain
The Fenty Beauty by Rihanna Poutsicle Hydrating Lip Stain comes in an ivory, triangle-shaped tube, and, inside, you'll find super lightweight lip color that delivers a wet-look shine and sheer-to-medium coverage. You've got your pick of four shades: Zesty Besty, an orange-red; Mai Type, a hot pink; Berry Banger, a dark purple; and Strawberry Sangria, a rosy red. They're 100% cruelty free, and, for extra hydration, the new Fenty lip stains all boast squalane, a natural antioxidant that mimics the body's natural oils.
First Impression
Before I swiped on the Fenty Beauty by Rihanna Poutsicle Hydrating Lip Stain, I noticed that my lips were a little dry. I thought about patting on a little lip balm, like I sometimes will before I apply lip color. That dreaded dried-out effect, amirite? But I remembered that the package said this lip stain promised to hydrate. So, I skipped the balm and went straight for the good stuff — and that was the right move. It went on as smooth as room temperature butter and my lips immediately felt like I had nourished them with some sort of balm.
After I recovered from the shock of how great the lip stain felt, I was able to notice the pretty color. I chose Zesty Besty and the blood-orange tint was the perfect marriage between vibrant and translucent, with just a bit of shine — great for summer when it's so often about easy, barely-there makeup. And I was able to control how pigmented I wanted the color by layering. One or two swipes gave me a super sheer effect, and another layer delivered a bolder look. If I'm honest, it didn't taste great at first. I noticed a somewhat strong chemical flavor, but that faded after just a few minutes.
The Results
The Fenty Beauty by Rihanna Poutsicle Hydrating Lip Stain felt amazing. Moisturizing lip balm or stain? Who can tell? It looked great, too. The color was vivid, yet translucent for a more natural summertime vibe, and the color lasted through the selfie shoot I did in my dining room. But by the time I was finished with my morning cup of coffee, most of the color had been washed away. So keep in mind with this product, you should expect to need to reapply regularly — but that's true of most lip glosses and stains.
Final Verdict
The bad news? It didn't taste great initially, and the pigment wasn't exactly sip-proof. Still, the pros were plenty and the Fenty Beauty by Rihanna Poutsicle Hydrating Lip Stain is perfect if you're looking for an easy medium ground between lip gloss and lipstick that allows you some flexibility to layer. No doubt, I'd clear a space for it in my makeup bag.