Hailey Bieber Is Making Cargo Trousers Work — Here's How You Can Too
With alternatives to fit every budget.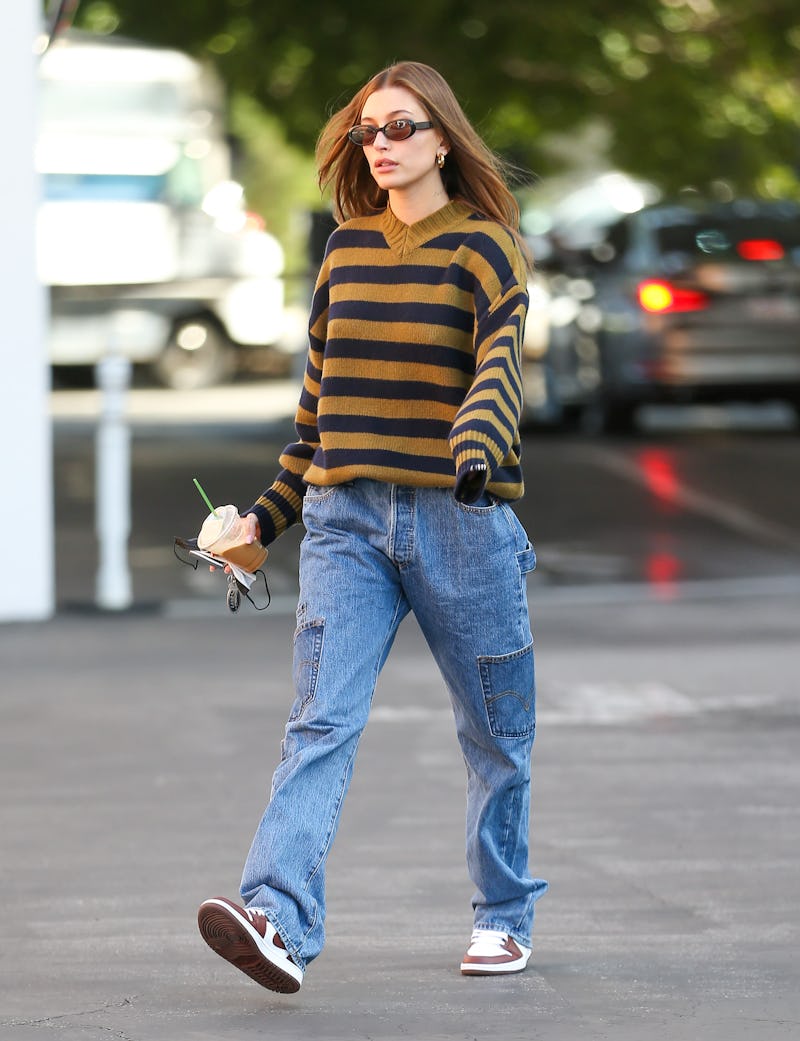 Bellocqimages/Bauer-Griffin/GC Images/Getty Images
As any millennial knows, the internet loves a throwback — especially when it comes to nostalgic fashion and beauty trends. And whether they're on your head (see: claw clips, trucker hats), your body (layered vests), or feet (skate shoes, clogs), the so-called "ugly" styles of the '90s and early aughts have been roaring back into popularity, becoming a ubiquitous presence everywhere from store shelves to your closets.
Even celebs aren't immune to the charms of a good throwback trend, especially when it's a) comfy, and b) super versatile. Enter: that iconic staple, baggy cargo pants. Plenty of the internet's favourite It girls, from Bella Hadid to Zendaya, have recently been spotted wearing the loose-fit, model-off-duty look.
The undisputed queen of cargo pants, however, is none other than model/newly-minted skin care entrepreneur/glazed donut nail aficionado, Hailey Bieber. Khaki or navy, slouchy or slim-fit, the model can't get enough of the trend. Here, some Mrs. Bieber's best cargo trouser looks, as well as alternatives that are easier on the wallet so you, too, can wear them like the style icon herself.