The Beauty Tool That Miranda Kerr Wants Everyone To Know About
The model and entrepreneur shares her holistic beauty routine.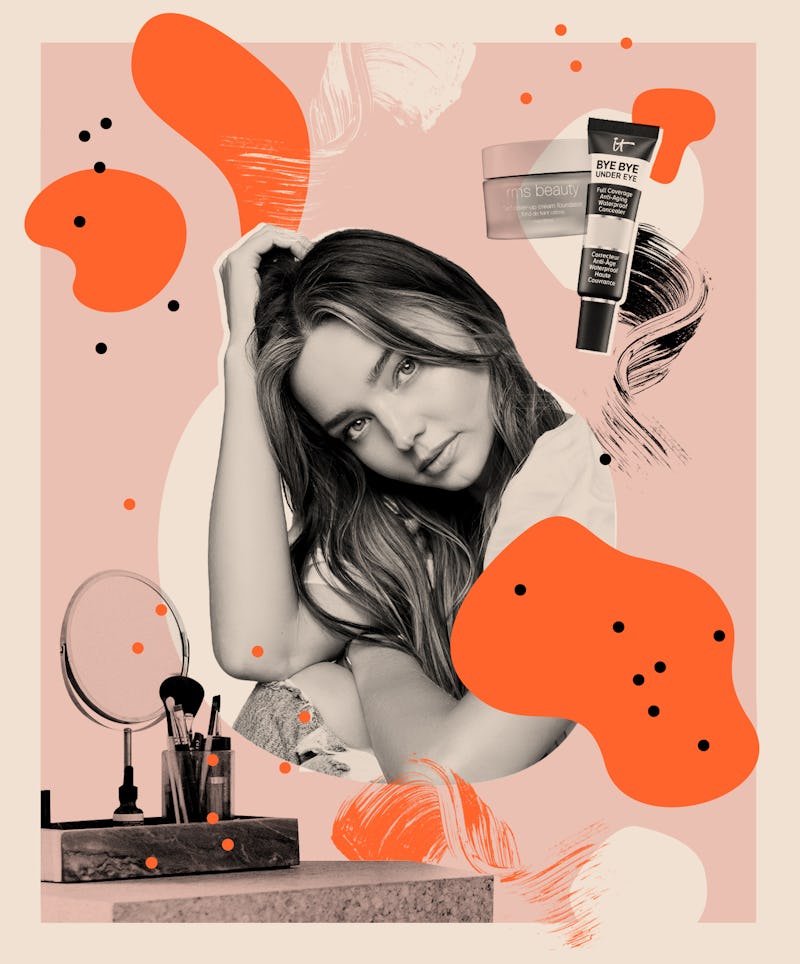 In Bustle's Beauty Detail, we dive into the beauty bags of our favorite talents for intel on the rituals that keep them glowing and the MVPs (most valuable products) they can't live without. Here, Miranda Kerr tells Bustle about her must-have beauty tools and the newest launch from her brand Kora Organics.
Miranda Kerr has always been a proponent of self-care, but over the past year, her joy has been sharing her practices when people needed them most. "I really want to help people," she tells me over Zoom as birds chirp in the background. She jokes about being Mary Poppins as one quickly flits inside and out.
During lockdown orders, Kerr did just that, creating Wellness Wednesdays on her Instagram account where she'd host guests like Marie Kondo and practice virtual group yoga. But Kerr's desire to help people is also evident through her skin care brand, Kora Organics, which she launched in 2009 with the goals of spreading love and giving people the results they want to see. For Kerr, beauty is intimately connected with self-care. "Taking care of your whole self — your mind, your body, and your skin — is really important," she says. "It's why I like tools incorporated into my beauty routine."
She proceeds to pull out several, like a tuning fork and rose quartz crystal that Marie Kondo recommended, from a makeup bag sitting next to her. A chime rings out as she gently taps the fork onto the surface. "It's a sound vibration, and it's great for rebalancing ourselves," she says.