Princess Nokia Wants To Break The Stigma Around Body Hair
The rapper shares her newest song and partnership.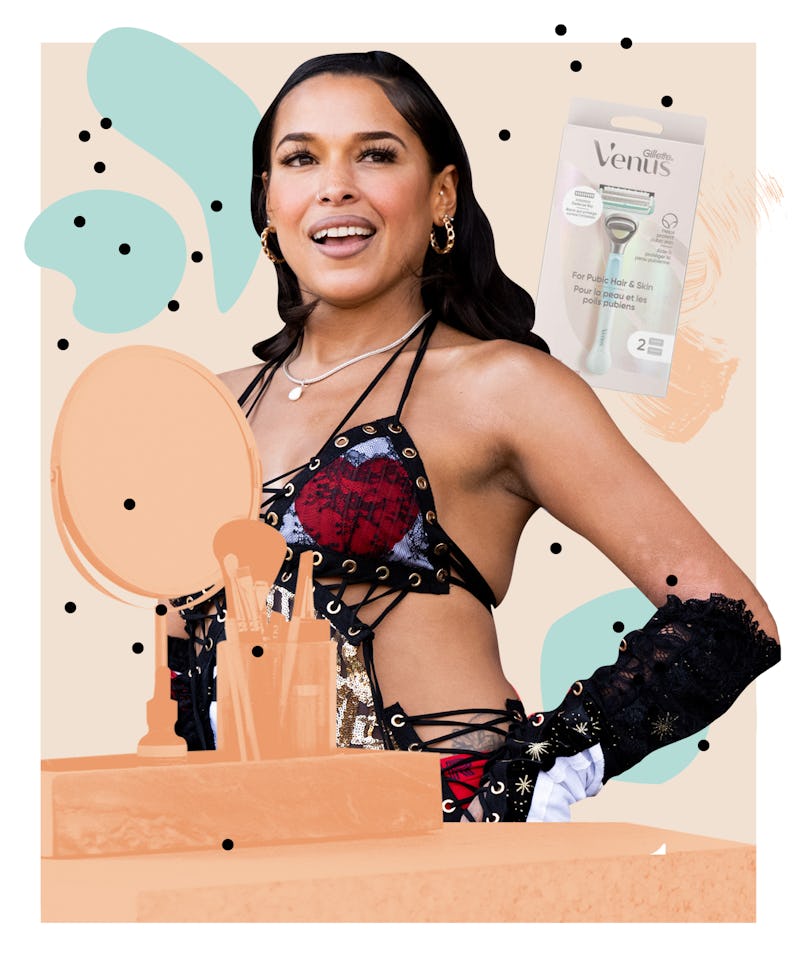 Scott Dudelson/Getty Images
In Bustle's Beauty Detail, we dive into the beauty bags of our favorite talents for intel on the rituals that keep them glowing and the MVPs (most valuable products) they can't live without. Here, Princess Nokia tells Bustle about breaking stigmas around body hair, creating a new song for Gillette Venus' #SayPubic campaign, and making beauty products at home.
Social media has done a lot to warp everyone's perception of what beauty is. But there are times when it can be a safe space for people to ask questions and challenge the norm. For example, when a fan commented on Instagram that Destiny Frasqueri, aka Princess Nokia, posted a picture with visible body hair, the rapper used it as a teaching moment. She simply responded: "I don't believe that I have to shave or need to be hairless in order to be beautiful or clean."
"I'm always very honest with them, whether it's been about body dysmorphia or my breast surgery; I always lead with honesty because I always want to give context to young people," Princess Nokia tells me over Zoom. "I never want to allow smoke and mirrors to be the facade that's going on. If I do something, I'm gonna tell the people about it."
It's that transparency and non-conformity that made the "I Like Him" rapper the clear choice for Gillette Venus to partner with for the second rendition of "The Pube Song." The whimsical tune debuted last year when the Venus for Pubic Hair & Skin collection launched. In hopes of de-stigmatizing and encouraging women to #SayPubic, the animated video chronicles a day in the life of a pubic hair looking for acceptance. Though it's hilarious, the video drives home the message that pubic hair is just as normal as other hair found on everyone's body.
"I thought [the first version] sounded like a mix of a Broadway musical and 'The Vagina Monologues,'" she says. "I thought the combination and the conception were genius, so I was really excited to do something that was so whimsical and theatrical. It almost reminded me of Idina Menzel singing 'Frozen.'"
It's a silly premise, that's the exactly the point. The key to getting the message about pubic hair — or anything really — to resonate is through humor. "The best way to tackle something a little taboo is by being comedic about it," says Princess Nokia. "I think humanizing things on a comedic and artistic level is the happy middle ground between universally connecting people."
Coming up with a new rendition that still captured that same funny vibe came easily. She says she was so comfortable with the subject and excited about the premise that she wrote it in 15 minutes. "I've never been able to do something of that nature," she said. "I'm jumping deep in."