Sergio Hudson Is Building The Next Great American Fashion Brand
"I definitely believe we have something the industry is missing."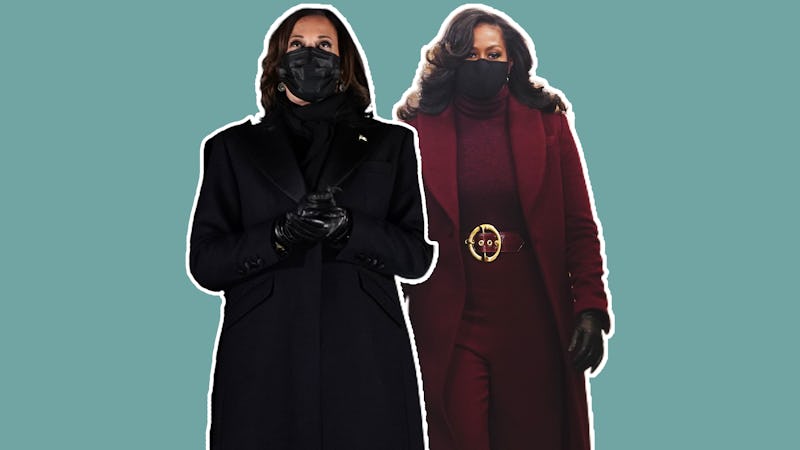 Getty Images
Sergio Hudson became a household name after Inauguration Day 2021, when former First Lady Michelle Obama and Vice President Kamala Harris both wore custom looks by the 36-year-old designer. It was a moment that represented a tangible shift in his burgeoning career.
"It's just been a whirlwind ever since," Hudson tells Tiffany Reid, Bustle's VP of fashion, in the latest episode of Future of Fashion, an ongoing series where Reid interviews rule-breakers in the industry who are creating a more inclusive future.
In addition to Obama and Harris, Hudson's designs have been worn by Beyoncé, Rihanna, and Jennifer Lopez, just to name a few. He believes that there are two types of women who wear his clothes. The first is "a fashion girl," who likes to stand out, be chic, and really command the spotlight. The second is the woman who loves quality pieces and a classic fit, which Hudson says is sometimes hard to come by in the current fashion landscape.
"Everybody is trying to change the world with their designs when women just want to look good," he says. "What's missing is just great, regular clothes. I definitely believe we have something the industry is missing. To me, every woman can look like Michelle Obama looked that day. It's not hard, it's just good clothes and confidence."
In his interview with Reid, Hudson opens up about his creative process, the challenges Black designers face in the fashion industry, and his goal to be the next big name in American fashion, in the vein of Halston and Michael Kors. Watch the video below.