15 Must-Know Tattoo Trends For Spring 2023
Florals for spring? Groundbreaking — fr though.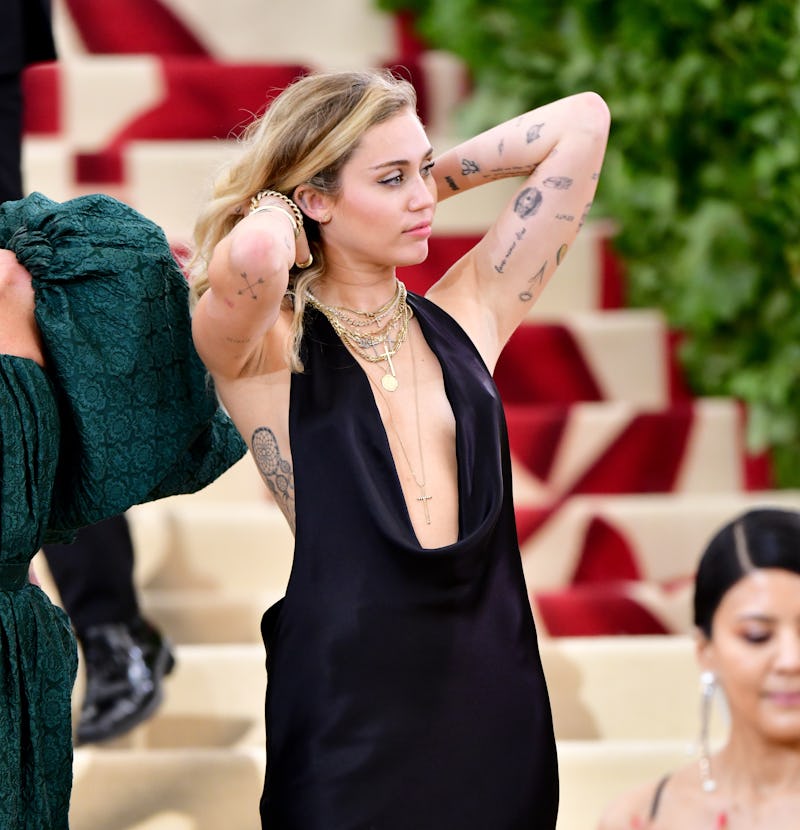 James Devaney/GC Images/Getty Images
This year has a swoon-worthy assortment of tattoo trends to inspire your body art, from ignorant tats, to hand poke, and micro realism. But, as the warm weather begins to tease its return, you'll see that spring 2023's tattoo trends offer even more reasons to expand your ink collection.
In fact, according to Sam, a tattoo artist with High Hopes Tattoo, the spring is often the busiest time in tattoo studios. "People start shedding their winter clothes and ultimately realize how much space they have available," she tells Bustle. In other words, it's the moment when you realize your tattoo Pinterest board absolutely needs to come to fruition, whether that means getting your first tattoo or your tenth.
The spring is also when people realize they need to get their ink done ASAP before beach season. "The early spring is a smart time to get tattooed since the cooler weather means no sweat and no direct sun exposure," says Reena, an artist with Fleur Noire Tattoo. "The timeline is great if you want to have a fully healed tattoo in time for your summer beach vacation."
For some tattoo inspo, you can look to Instagram, TikTok, or pop culture to see popular styles. "Social media has really helped to circulate many trends," Reena tells Bustle. "The pull that influencers have can really put focus on certain imagery and placements." For a peek at spring 2023 tattoo trends, you can also keep scrolling for the designs you're about to see everywhere.
Sources:
Sam, tattoo artist with High Hopes Tattoo
Reena, artist with Fleur Noire Tattoo
RK, resident artist at Atelier Eva, Mad Rabbit partner
Lorena Lorenzo, tattoo artist, owner of Indigo ArTattoos
Cassie May, tattoo artist
This article was originally published on