The Moisturizer That Teyana Taylor Uses For Head-To-Toe Hydration
The star shares her beauty essentials.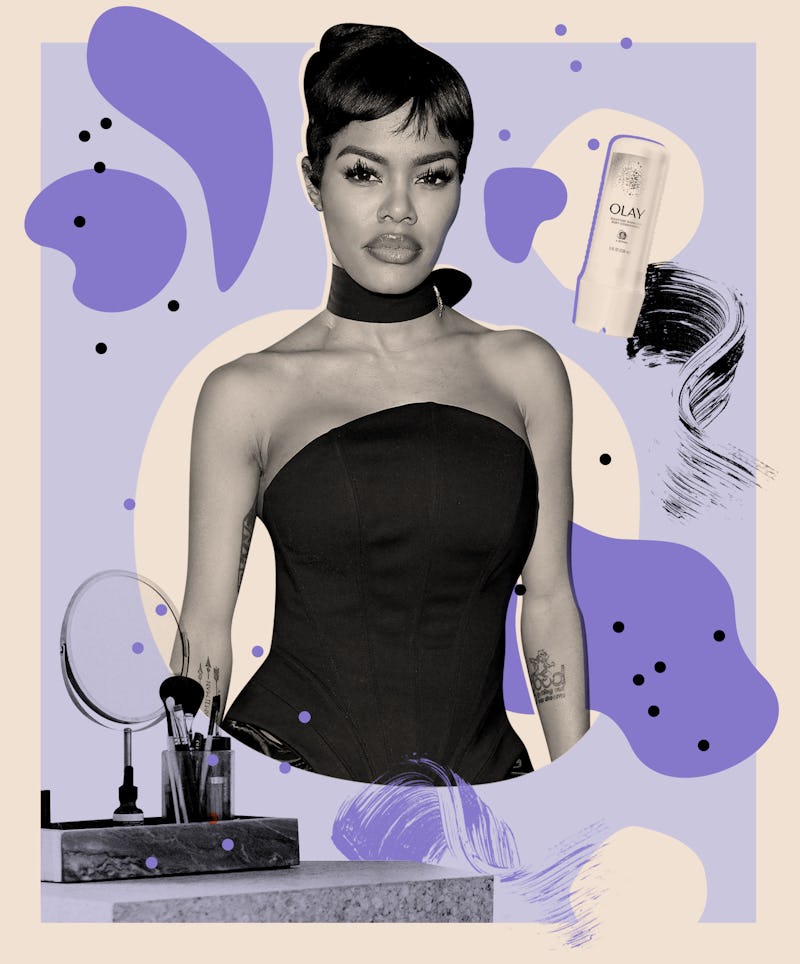 Jacopo Raule/Getty Images
In Bustle's Beauty Detail, we dive into the beauty bags of our favorite talents for intel on the rituals that keep them glowing and the MVPs (most valuable products) they can't live without. Here, Teyana Taylor tells Bustle about her all-in-one shower routine, and the skin care step she refuses to skip.
For Teyana Taylor, self-care is everything. "If you don't have self-care, you don't have anything," she tells me over the phone. While the multi-hyphenate star may be a busy entrepreneur and mom, it's immediately clear as we talk about her beauty routine that taking time for herself is integral to her day.
Because of her hectic schedule, Taylor's skin and body care regimen hinges on her time in the shower — the only moment of her day where she says she has a moment to practice her self-care rituals. She takes full advantage, transforming this time into a full spa experience complete with soothing incense and music. "Once that music is on, that's when I can really zone out," she says, noting it makes a huge difference in her mindset. "Self-care gives you that natural positivity. Feeling good makes you have a good day."
While Taylor's shower time may get cut short occasionally — after all, she is a busy mom — there's one step in her routine she absolutely won't skip, no matter what: moisturizing.