10 Shower Products That Have Gained Fame On TikTok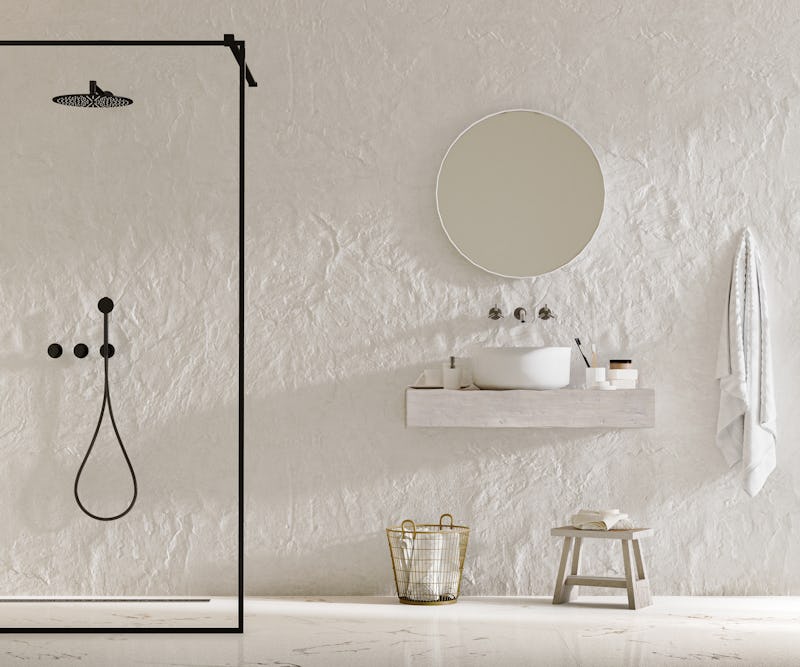 Shutterstock
We may receive a portion of sales if you purchase a product through a link in this article.
If you've somehow ended up on #ShowerTok, you're most definitely not the only one. There are over 4.9 billion views on the hashtag alone, hygiene influencers are officially a thing, "everything shower" routines are everywhere, and Pinterest recently found that searches for the term "shower routine aesthetic" has risen over 460 percent. Other terms more people are inquiring about include "shower bomb" and "home spa bathroom." That basically means one thing: 2023 is the year of the elevated shower routine.
Your shower session likely involves a lot more than just cleansing your body (which perhaps explains why multistep "everything shower" routines that involve shaving, shampooing, exfoliating, masking, and more have racked up 57.9 million TikTok views). On the other hand, showers can be a time of quick relaxation, a chance to speaking your affirmations for any fellow manifestors out there, or can even act as a pseudo-spa-like experience (because you deserve to treat yourself). With the right products and accessories, your shower routine can go from perfunctory to a rejuvenating step you look forward to.
From the body products that are all over TikTok to accessories you can easily use to upgrade your shower decor, the guide below has everything you need to up your shower game.