The 12 Best US Open Tennis Outfits Of All Time
From Serena Williams to Naomi Osaka.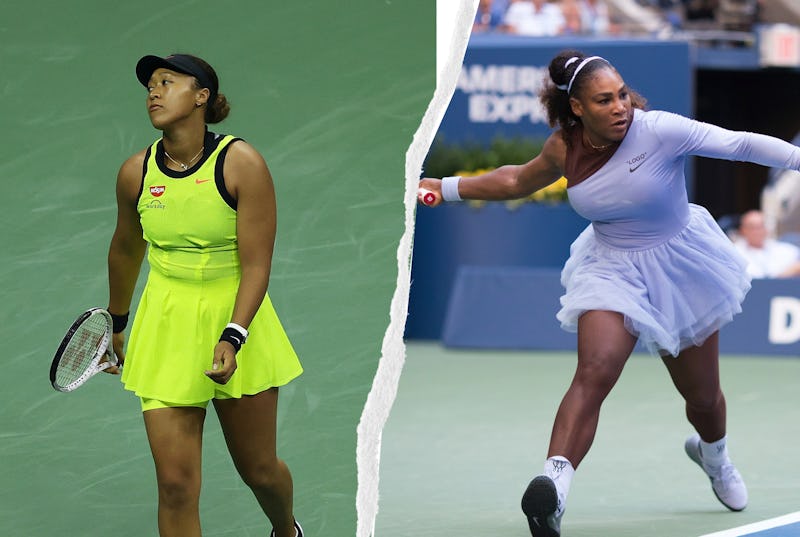 Getty Images
Tennis outfits are trending both on and off the court. The sport's chic unspoken uniform essentials — comprised of pleated minis, white polos, and the like — are re-emerging as everyday wear. With activewear continuing to have a hold on us all post-pandemic, it's no surprise the sport with the cutest attire is garnering fans, regardless of whether or not they play.
Tennis attire gives a far more dressed-up vibe than sweatsuits, but these activewear essentials are often just as comfortable. Need inspiration for your wardrobe? Ditch the street style photo galleries and look instead to the most memorable US Open tennis outfits through the years, worn by icons like Naomi Osaka and Serena Williams.
In fact, their looks often prove that tennis outfits don't have to consist of what one might consider the standard pieces. Over the years, these sports and style icons have hit the court in everything from tulle tutus to unitards, in unexpected materials like sheer lace, neon spandex, and more. Complementing the iconic blue and green courts were color-blocked hues, bright and bold patterns, and matching visors and onesies to boot.
With all this in mind, it's high time to take a trip down memory lane to celebrate the best tennis outfits at the US Open of all time. Not only will this offer you a little bit of fashion eye candy, but it might just inspire your next activewear look, too.
This article was originally published on