12 Active Date Ideas That'll Get You & Your Boo Outside
For when you're bored with movie night.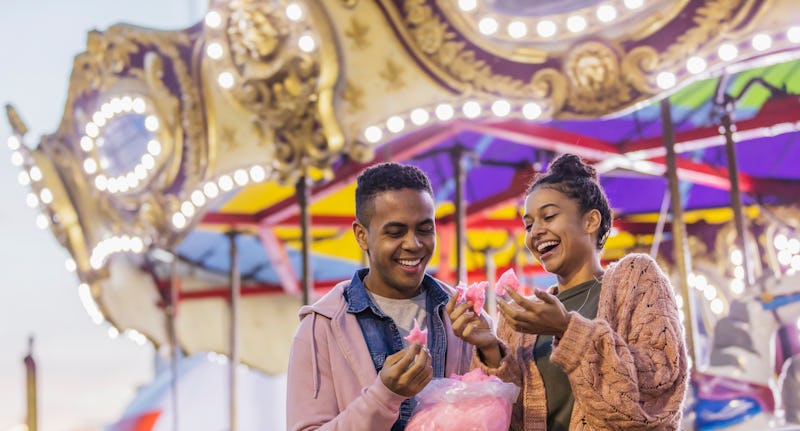 Getty Images/kali9
Cozying up with your S.O. on the couch for a pizza and movie night is always a good idea, as is a romantic dinner at your fave local restaurant. However classic these date night activities may be, they can certainly get old. Whether you and your partner crave a little more excitement and adventure or are just itching to get out of the house, you might want to throw some active dates into the mix.
You don't have to be super athletic or dextrous to enjoy more physical or involved activities on a date with your boo — all you need is an open mind. "Active dates allow you to see your partner in different social situations, which can give you a more well-rounded idea of their personality," says matchmaker and dating coach Anika Walker. "Most importantly, experiences are what real memories are made of. Being able to experience different things in life helps you grow closer to the person you are with."
Regardless of the weather or time of year, there are plenty of unique dating activities you can do with your partner that'll get you both out of the house and into memory-making mode. From axe throwing to bumper cars, read on for Walker's recommendations for active date night ideas to try.
Expert:
Anika Walker, matchmaker and dating coach