7 Blogilates Weightless Arm Workouts That Bring The Burn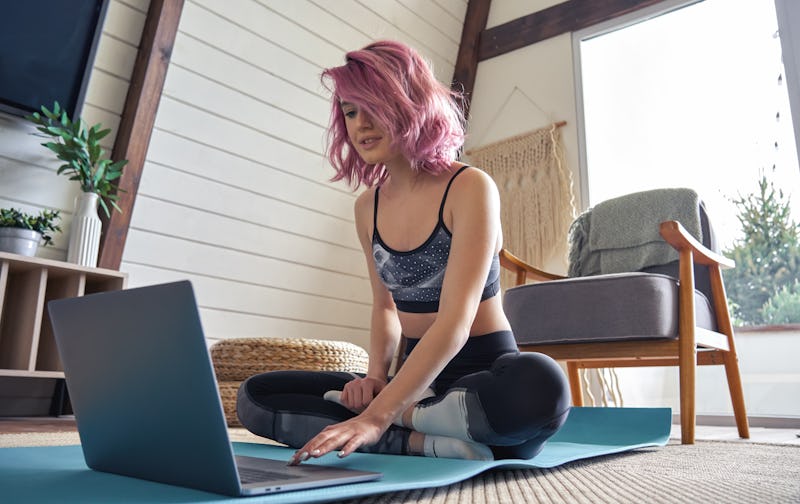 Shutterstock
The Blogilates YouTube channel, run by certified Pilates and fitness instructor Cassey Ho, features workouts that light up all your muscles — from your arms to your thighs and everything in between. Ho's 7 million subscribers tune in for her 7-day ab challenges and tough booty exercises. But they also love her world-famous weightless arm workouts.
If you're used to doing bicep curls or like to put in reps on weight machines at the gym, then the idea of doing a Blogilates weightless arm workout might seem a little too easy. But Ho promises that these arm exercises truly do bring the burn while effectively strengthening your entire upper body. And if you don't like the idea of traditional arm workouts or don't have access to weights, then a "weightless" option — aka calisthenics — might be music to your ears.
Ho's weightless arm workouts feature small, Pilates-inspired movements that you might recognize from any other Pilates class, like arm circles and pulses. She does, however, have a tendency to create her own moves, like the "walnut crusher" or the "golf ball". (Confused? Just watch one of her videos and you'll see what I mean.)
Not only is this style of exercise a nice break from the norm — or a good entry point, if you're new to working out — but the videos are also fun. Ho is super high energy and always pairs her arm exercises to upbeat music so you feel inspired to keep going, even when your muscles are on fire. Get started with one of these weightless arm workouts below.