12 Creative Double Date Ideas To Try With Your Fave Couples
Expert-approved ways to up the ante from the usual dinner with friends.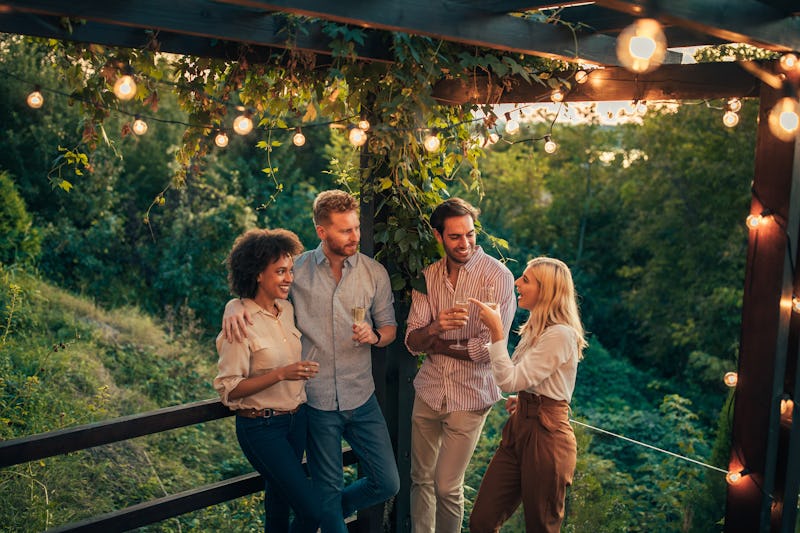 Shutterstock
Regular date nights are fun, but they're also important for connecting with your partner as you spend quality time together. When you add some friends into the mix, it can enhance the experience and provide a break from staring at each other across the dinner table, which is why planning the sporadic double date is always a good idea. Hanging with other friends who are in relationships spices up date night and can also strengthen the bond you have with your S.O. — and ensure you have an active social life outside of your own partnership.
You could integrate your friends into your and your partner's regular date activities like happy hour or hitting up your fave restaurant — or you could come up with more creative double date ideas to really switch things up. Think about outings that provide unique opportunities to make memories and connect with your friends (and your boo): If you all enjoy reading, why not form a couple's book club? Or, if you need to scratch your competitive itch, why not challenge your favorite couple(s) to a round of drinks and mini-golf?
Here, a dating expert shares 12 awesome double date activities you'll want to try ASAP, whether you want to grow your social circle as a couple or reconnect with friends you've neglected because of new relationship energy (relatable).
Expert:
Alexis Germany, dating coach and matchmaker