28 Hinge Prompt Answers To Try If You Want A Serious Relationship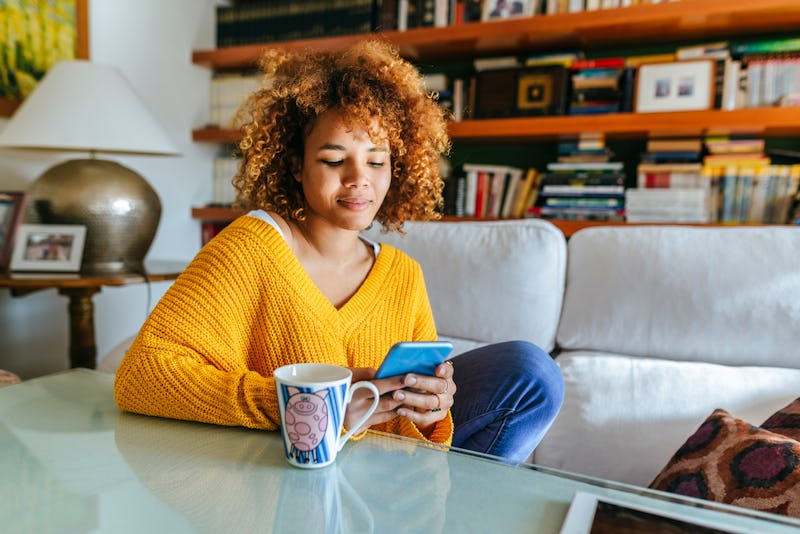 Getty Images/Westend61
While it might seem like an insurmountable task between hookup culture and situationships, finding a serious relationship on a dating app is totally possible. The key to doing so? Patience. (Sorry.) "Don't expect to find your soulmate after swiping right a few times," Amie Leadingham, a master-certified dating coach, previously told Bustle. "Finding someone who shares your values and is looking for the same thing as you takes time."
To narrow down who fits the bill, it helps to spend time really analyzing the profiles you swipe through. On top of that, the info you include in your profile is definitely important. Luckily, apps like Hinge offer plenty of opportunities to express yourself, your personality, and what you're looking for when dating. Choosing Hinge prompt answers that indicate you want a serious relationship might boost your chances of finding the LTR you want in 2023.
If you want to sort out those who don't have the same intentions you do, dating coach and relationship expert Jennifer Hurvitz says to be direct. "Use your words. Ask for what you're looking for — put it out there and be vulnerable. What do you have to lose?" she tells Bustle. "If someone swipes left on you for saying you want an LTR, they are not your person." Plus, as she points out, nothing is sexier than a person that knows what they want.
Use the wide array of Hinge prompts to your advantage — here are 28 prompt response ideas that can help you find exactly what you're looking for.
Experts:
Amie Leadingham, master-certified dating coach
Jennifer Hurvitz, dating coach and relationship expert