15 Of Lizzo's Best Quotes On Mental Health
Including her go-to trick for anxiety.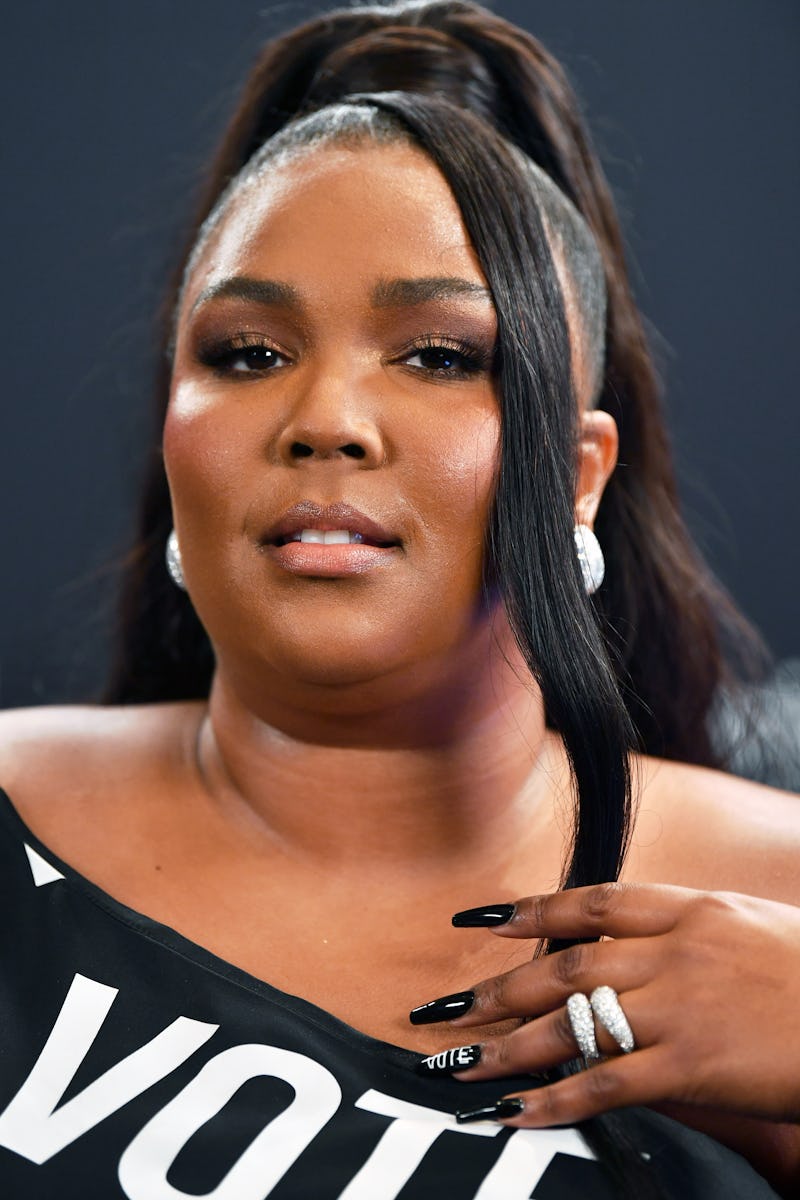 Amy Sussman/BBMA2020/Getty Images Entertainment/Getty Images
If there's been a bright light in the last few years, it's Lizzo. From the hair-toss of Truth Hurts to the chest-beating soulfulness of Cuz I Love You, her music's gotten a lot of people through their hardest moments, thanks to the singer's glorious self-confidence, brilliant fashion, and emotional honesty. But beyond her music, Lizzo's quotes about mental health have gotten a lot of people through similar hard times.
She's the first to acknowledge her own struggles with depression, anxiety, and worries about being good enough, whether it's on Instagram or in cover stories with British Vogue or Elle. She's been there, seen it, done the therapy, and learned about emotional communication and the value of self-care — and, as she revealed to David Letterman, treating her depression by microdosing with magic mushrooms. And she's here to tell us all about it, breaking stigmas left and right in the process.
Here are some of Lizzo's most insightful quotes about mental health, what it's taken to find peace, and what she's learned about getting through the difficult times. Nothing is taboo in the world of Lizzo, and everything, including mental health and loving yourself, is a work in progress.