7 Women Share Their Best Orgasm Stories
Inspo for your next big O.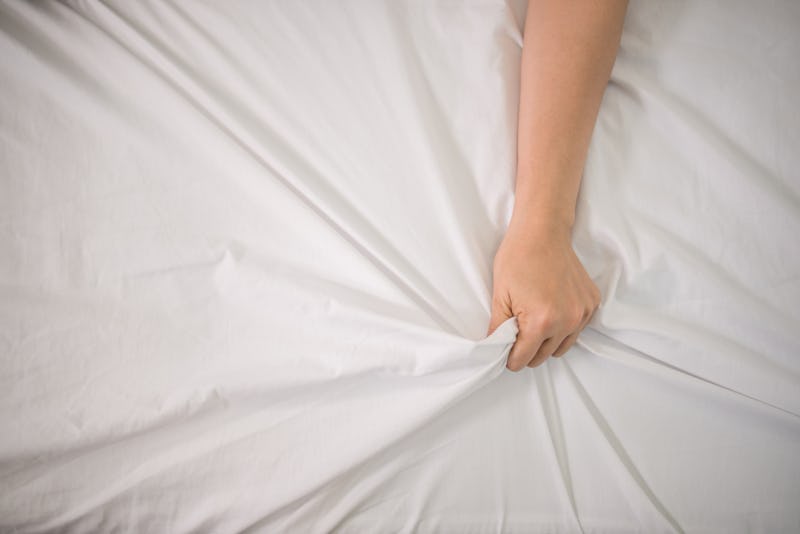 Prakasit Khuansuwan / 500px/500Px Plus/Getty Images
It's no secret that orgasms are one of life's greatest pleasures (pun very much intended). Whether they originate from using a vibrator or riding your partner cowperson style, climaxing can feel really good. For some people, however, the process of getting off is an uphill climb. In these cases, the ever-elusive orgasm can feel like an unachievable goal, which can be… frustrating, in more than one way.
Being unable to finish during sex or masturbation can sometimes leave you feeling unsatisfied — but if you're among those who have trouble reaching an orgasm, you are not alone; one survey conducted by sexual wellness brand Durex found that 20% of women don't orgasm, while only 2% of men said the same. To prove how possible it is for anyone to have a mind-blowing experience — and perhaps inspire you to not give up hope — Bustle asked women for their best orgasm stories.
It can often be tricky to find just the right sex position, angle, or technique that will have you seeing stars. For some help, Dr. Kate Balestrieri, a licensed psychologist, certified sex therapist, and founder of Modern Intimacy, weighed in on these orgasm stories and shared what made each scenario really work. Read on for some inspo for your next time in the sack. And remember: Have fun.
Expert:
Dr. Kate Balestrieri, licensed psychologist, certified sex therapist and founder of Modern Intimacy